ACCESS SPECIALIST CERTIFICATION BUNDLE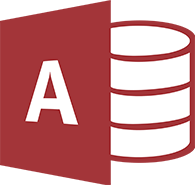 Everyone says they "know" the Microsoft Suite. This certification proves you really know Microsoft Acces. You can stand out as a job applicant or move to a higher paying position.
Package includes:
Access 2 Day Class with FREE RETAKES
2 Hours of Private Prep Access Training
Access Certification exam with free retake
Proctoring
The Process:
Check out choosing the 12/31/2020 date. You can call or email us to schedule your group class, private prep training and a time to take the exam.
At the end of the exam, they will let you know if you passed or failed. If you pass, you will have a digital certification certificate availabe to you immediately. They will also send you a physical certificate in the mail, which takes about 2-4 weeks to receive.