Advanced Financial Modeling
M&A, DCF, and LBO Modeling Course in NYC
Three live highly immersive sessions (8 hours each) designed to benefit beginners and experts alike. Our first goal is to create a strong foundation for building, analyzing and interpreting operating models in a variety of contexts. Secondly, we will apply these techniques in the context of Intrinsic Valuations (DCF). Thirdly, we will work in building short-form and long-form models for both financial (LBO) and strategic (M&A) acquisitions with an emphasis on developing strong modelers who understand how to build tools to interpret key outputs for concrete deal-making decisions.
Register for a Class
Choose a date below to add it to your cart. At checkout, you can change the quantity for multiple registrants, add other classes, and change your dates.
$1495
24 Hours
185 Madison Ave, 3rd Floor, NYC
Corporate & private training available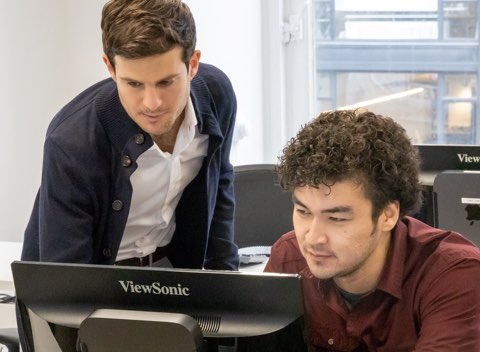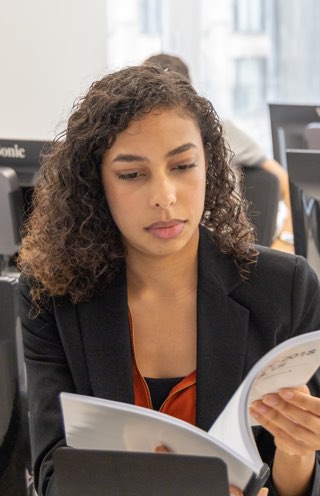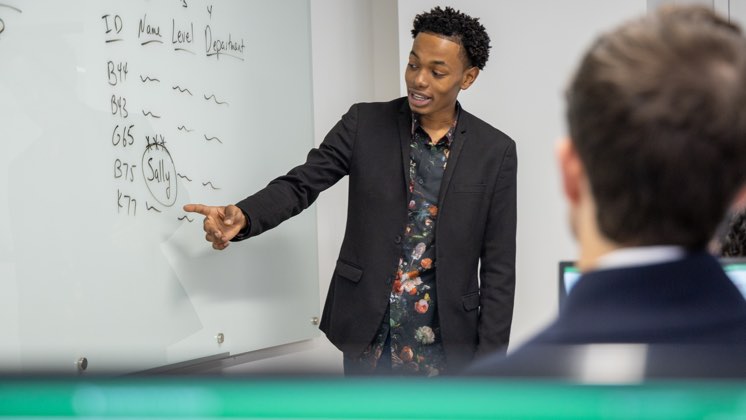 Workbook Included

Students get a custom workbook with step-by-step instructions.

Computer Provided

Modern computer classroom with a PC for each student to work on.

Small In-Person Classes

Get personalized attention in small groups with an expert instructor in the classroom.

Free Retake

Refresh the course materials within six months for free as long as there's space in the class.
What You'll Learn
Forecasting Operating Models
Intrinsic Valuation (DCF)
Modeling Financial Acquisitions (LBO)
Full Course Syllabus
Download PDF Outline
Forecasting Operating Models
Introduction
Understanding the structure, components and strategies for building time-sensitive and efficient models for your specific purpose
Fundamentals / best practices for model building
Developing Assumptions – Balance Sheet
Key items, categories and relevancy for quick analysis
Current Assets and Liabilities, metrics for analysis
Non-current Assets, key components
Operating long term liabilities
Funding via Debt
Funding via Equity
Developing Assumptions – Income Statement
Components and structure
Understanding Revenue (recognition and cash implications)
Analysis and metrics
Forecasting
Income Statement and Balance Sheet
Cash Flow Statement
Ratios, Analysis and Interpretation of Outputs
Growth
Profitability (Margins and returns)
Asset efficiency and reinvestment analysis
As-is and normalized metrics
Intrinsic Valuation (DCF)
Introduction
Quick overview of valuation techniques
Intrinsic vs Relative Valuation
Minority and Controlling Stakes
Strategic vs Financial approaches to valuation
Enterprise Value
Steps to Intrinsic Valuation
Determining forecasting period/s
Calculating free cash flows
Calculating discount rate
Calculating the terminal value (TV Multiple vs Perpetual Growth)
Discounting and calculation of Enterprise Value
Refining Your Intrinsic Valuation
Sensitizing and cross-checking your outputs
Perpetual growth assumptions, sanity checks vs reinvestment and asset efficiency
Enterprise Value calculation refinements
Modeling Financial Acquisitions (LBO)
Introduction
Overview of key structuring, funding and value generating strategies in the context of financial acquisitions
KEY financial metrics, strengths and pitfalls (IRR, XIRR, MIRR, MOIC / COC)
Overview of key entry / exit dynamics / metrics
Emphasize critical thinking and current market status / trends
LBO Modeling
Modeling entry / acquisition assumptions
Build the sources & uses tab
Funding – deal set up and modeling
Modeling the shell / holdco and the operating company
Modeling exit assumptions
Calculating and sensitizing deal metrics for all stake holders (sponsors, management, combo)
Critical analysis of outputs and focus on understanding, not just modeling
Modeling Strategic Acquisitions (M&A)
Introduction
Overview of structuring, funding, forecasting, and calculation of KEY financial metrics
Emphasize critical thinking about earnings and return impacts, credit consequences, and market perception
M&A Modeling
Modeling acquisition assumptions
Modeling the Balance Sheet
Modeling the Income Sheet
Modeling the Cash Flow Statement
Transforming the deal into a multiple / relative valuation for analysis (implications)
Analysis of key non-EPS metrics (fundamental)
Frequently Asked Questions
Do I need to bring a computer?

No. We provide a computer with the necessary software for each attendee. This course is available on Windows PC only.

Are discounts available for this course?

No. This course is not eligible for any discounts.

We offer discounts for packages of classes, including our Excel Bootcamp, SQL Bootcamp, Data Analytics, and PowerPoint Bootcamp.

We also provide discounts for ten or more classes purchased together. Please reach out for more information on our voucher programs.

Does this course come with a book?

Yes. This course includes a complimentary book or manual at no additional cost.

What if I need to retake this course? May I retake it for free?

Yes. You may retake this course for free once within six months, provided that the class is running with an available seat. For more information, visit our policies page.
HANDS ON - Concepts are applied to templates specifically designed to foster rapid skill integration and to translate into immediate real-world performance improvement.
BEYOND BUILDING A MODEL - You will develop the foundation to efficiently plan and execute a modeling assignment while understanding at every step how this tool/s will concretely aid in decision making in the context of an acquisition. You will also develop techniques to check in house and third party models for collaboration across teams / firms in co-leading assignments.
TASK ORIENTED - Above all, your understanding of outputs and critical thinking together with self-auditing mechanisms will allow you to always have a "flight plan". You will master the skills necessary to approach future assignments that require modeling expertise with a plan: learn how to search, extract, and analyze the right information for your purposes.