Finance Technology Bootcamp
Excel, Financial Modeling & Python Training in NYC
During this immersive bootcamp, students dive into Microsoft Excel for data analytics, financial modeling to value public companies, and Python for Data Science. 
This course is geared toward students looking to gain technical financial experience for positions as financial analysts.
Attendees can also add our SQL Bootcamp to the package for an additional $495 (46% off). 
This course is held in partnership with our coding affiliate, Noble Desktop.
Note: Tuition to this course includes free entry into our Excel Fundamentals course. See course dates and email us after you register for the program to enroll in Excel Fundamentals for free. 
Prerequisites:
Basic Excel skills. Those attending this program who want to learn the essentials of Excel, email us to attend Excel Fundamentals at no additional charge.
Register for a Class
Choose a date below to add it to your cart. At checkout, you can change the quantity for multiple registrants, add other classes, and change your dates.
$2695
63 Hours
185 Madison Avenue, NYC
Corporate & private training available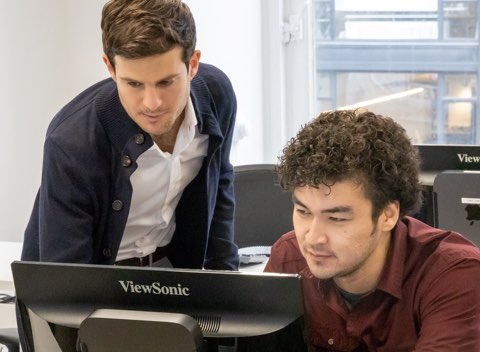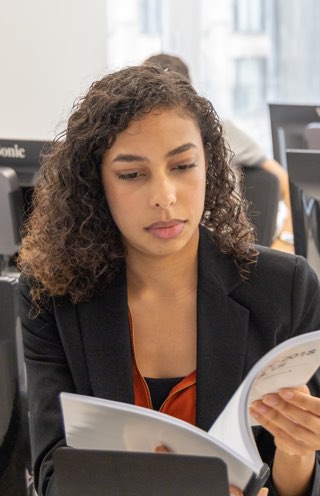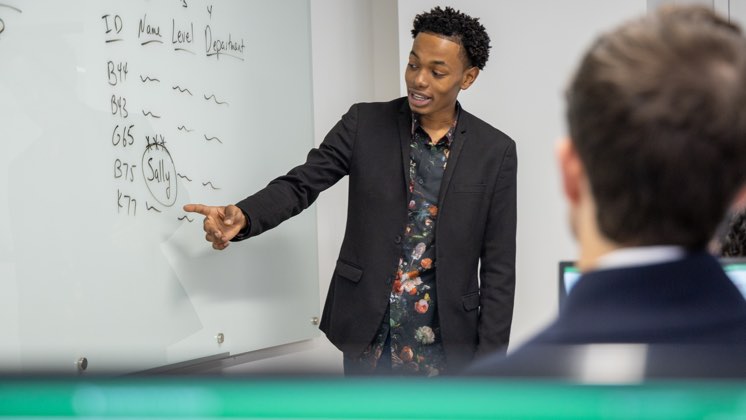 Workbook Included

Students get a custom workbook with step-by-step instructions.

Computer Provided

Modern computer classroom with a PC for each student to work on.

Small In-Person Classes

Get personalized attention in small groups with an expert instructor in the classroom.

Learn From The Best

We've been training professionals since 1998, with hundreds of 5-star reviews.
What You'll Learn
Excel analytics: Formulas, Functions, Pivot Tables, Scenario Analysis
Finance, accounting, and corporate valuation concepts
Financial Modeling: Build Discounted Cash Flow models to value public companies
Python: Harness Python's powerful capabilities for data science
Frequently Asked Questions
Does this course have any prerequisites?

This course assumes basic knowledge of Excel equivalent to the Excel for Business Fundamentals course. Those without beginner Excel knowledge can attend that course for free with registration for the FinTech Bootcamp (email us after you register).
Finance, accounting, or financial modeling knowledge is helpful but not required. Students without any background in corporate finance or financial accounting should review our free online prep materials before the course (request the free materials after registration).
For the Python section of the course, there are no prerequisites.

Do I need to bring a computer?

No. We provide a computer with the necessary software for each attendee. This course is available on Windows PC only.

Are discounts available for this course?

No. This course is not eligible for any discounts.

We offer discounts for packages of classes, including our Excel Bootcamp, SQL Bootcamp, Data Analytics, and PowerPoint Bootcamp.

We also provide discounts for ten or more classes purchased together. Please reach out for more information on our voucher programs.

Does this course come with a book?

Yes. This course includes a complimentary book or manual at no additional cost.

What if I need to retake this course? May I retake it for free?

Most of our courses can be taken again for free. However, this course is not available to retake for free.
Get the Skills You Need to Stand Out
Learn Python Programming & Data Science Principles
Python is the most used coding language in the finance world and its number one use is data science. Top financial institutions are now asking the incoming analyst to be familiar with python and its application in data science. Take this immersive course and became a triple threat: Python, Data Science, and Financial Modeling.
Master Finance, Accounting & Financial Modeling
Learn essential finance & accounting concepts while building a comprehensive discounted cash flow model in Excel. This financial modeling class blends finance, accounting, and corporate valuation concepts in the context of building an advanced financial model on a real public company.
Learn from Seasoned Professionals
The best teachers are experienced professionals. Learn financial modeling from a former hedge fund and banking analyst, and Python from a seasoned engineer.
Rated the Best Financial Analyst Training in NYC
"Took the two-day Financial Modeling Bootcamp. Extremely informative and useful. Smaller class size allows for one on one help and enables you to really understand the material you are working through. Additionally, you build out a model on an actual company during the course, allowing you to perform the same kind of analysis you would use in a real office setting, as opposed to looking at generic accounting problems. Office itself is very nice, and the professors are extremely well informed. 10/10 would recommend to anyone looking to develop, sharpen, or reestablish their financial modeling skills."
Robert F. attended the Financial Modeling Bootcamp
"I can honestly say I learned more useful modeling and excel skills from the Financial Modeling Bootcamp then I have through one and a half years of business school. The course effectively conveys key finance, corporate finance, and financial accounting concepts while also offering students the opportunity to build real financial models with real-time data. The 7:1 student to teacher ratio along with the experience and modeling expertise of Mourad offers a unique opportunity for a personalized learning experience. Whether you are a student looking to pursue a career in finance or a current professional simply looking to brush up on your Excel skills, I would highly recommend this course."
Noam L. attended the Financial Modeling Bootcamp