Learn how to install SQL Server Express on your computer with this step-by-step guide with pictures.
Step-by-Step Setup Instructions
1. Visit the Visit the SQL Server Express download page
2. Select Language and click Download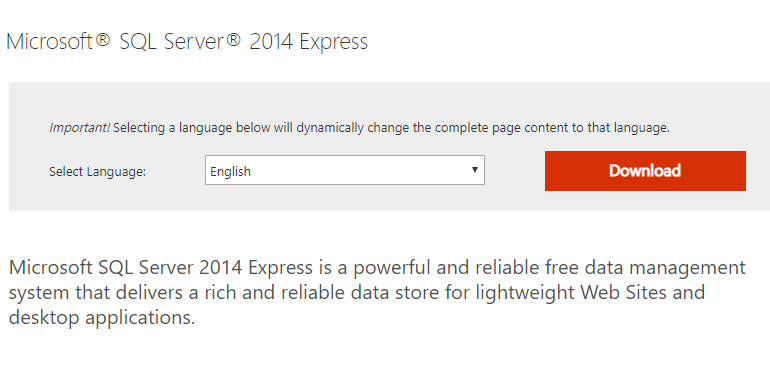 3. Select based on your operating system and click next
ExpressAndTools 32BIT\SQLEXPRWT_x86_ENU.exe - for 32-bit
ExpressAndTools 64BIT\SQLEXPRWT_x64_ENU.exe - for 64-bit
4. Run the downloaded file and allow the app to make changes to your computer
5. Click Ok and wait for installation files to be extracted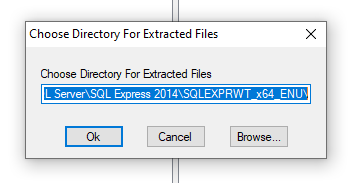 6. Select New SQL Server stand-alone installation or add features to an existing installation


7. Accept License Terms and click Next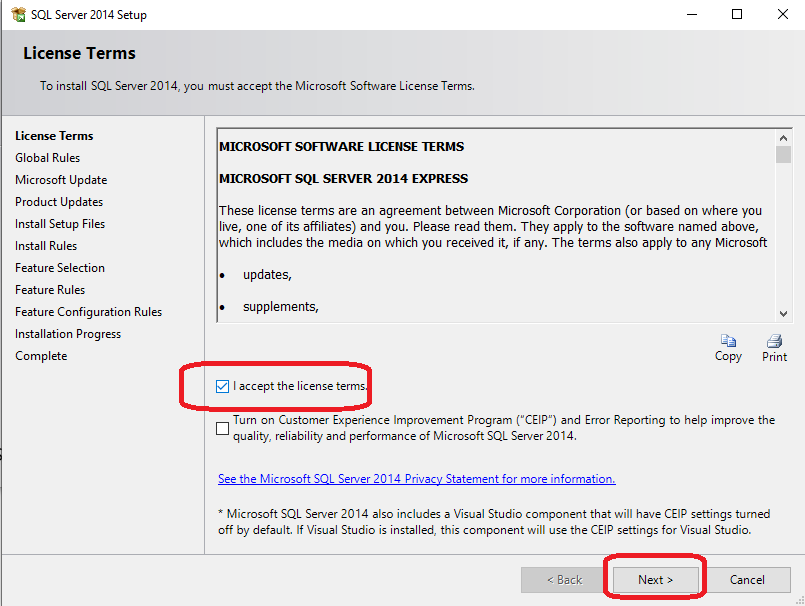 8. Microsoft Update screen, click Next
9. Feature Selection screen, click Select All and then Next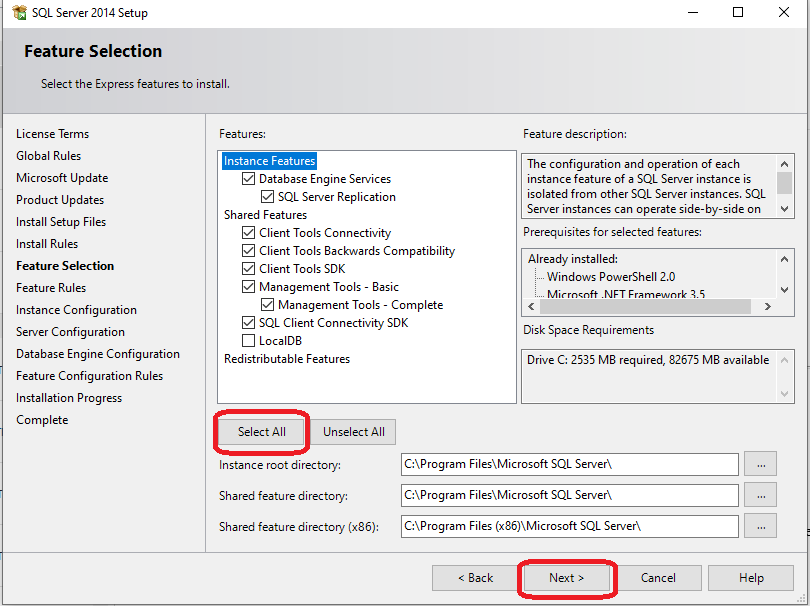 10. Instance Configuration Screen, Select Default Instance and click Next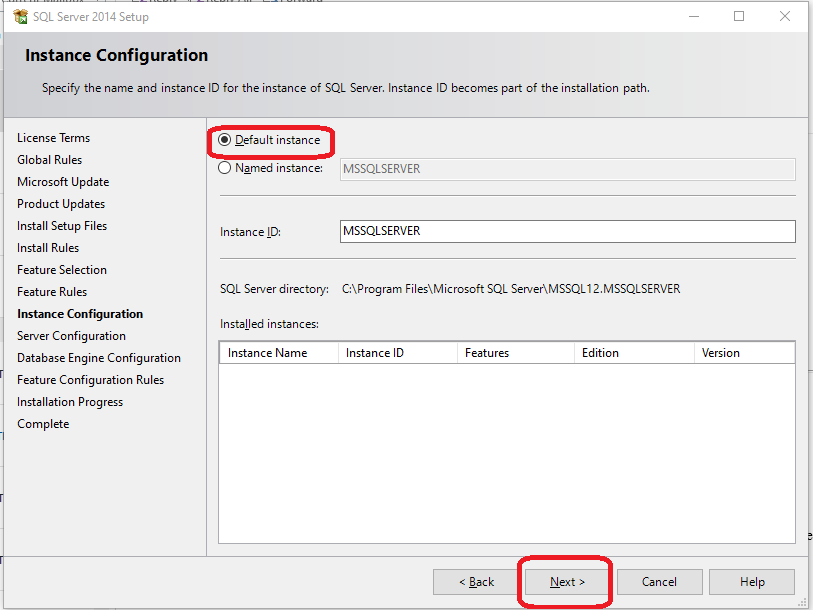 11. Server Configuration, set Startup Type to Automatic for both services and click Next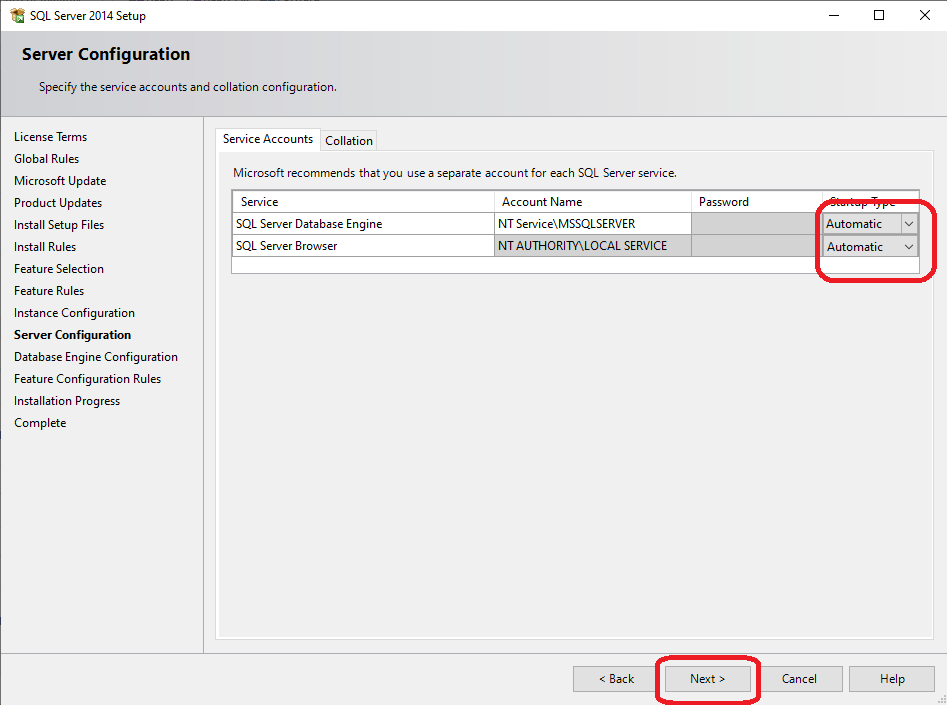 12. Database Engine Configuration Screen
Select Windows authentication mode

Click Add Current User and click Next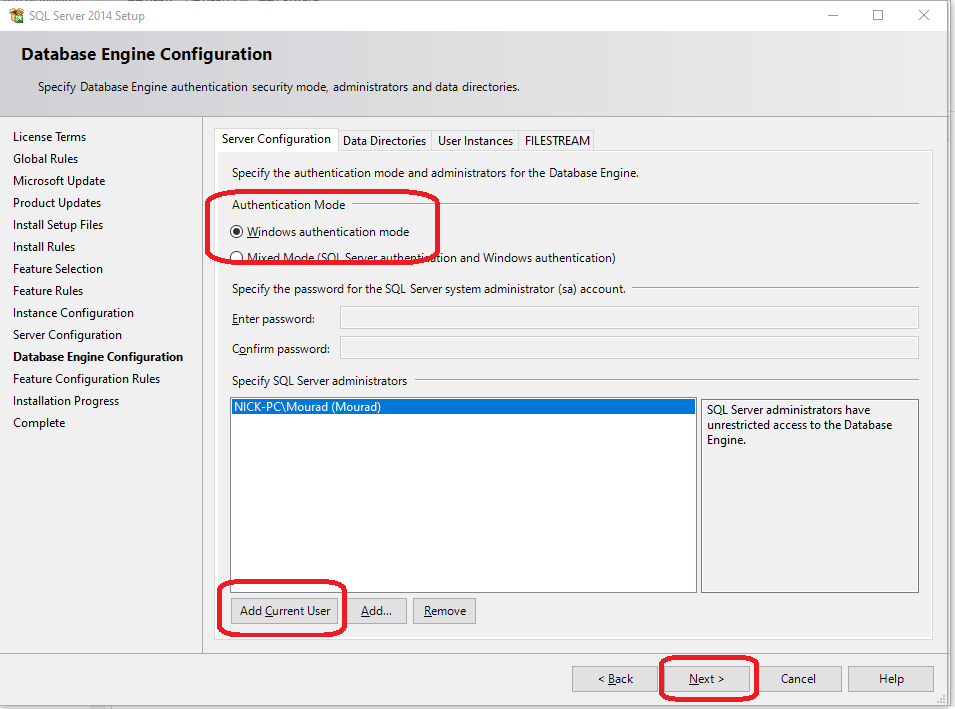 13. Once done you should receive Succeeded messages and Close installer.
14. You've successfully installed SQL Express 2014 on your computer to start Management studio run SQL Server 2014 Management Studio


Learn More
Go from installation to SQL master in our SQL Bootcamp.