PowerPivot Fundamentals
PowerPivot Courses & Corporate Training in NYC
This PowerPivot group class concentrates on how to create powerful Pivot Tables through multiple table relationships.
By the end of the Excel PowerPivot training course, you will feel confident setting up relationships, creating and displaying complex Pivot Tables and using Calculated DAX columns.
This class is perfect for those that have a fundamental understanding of Excel and using Excel Pivot tables and want to see more correlation between data. Those in the financial, real-estate or data analysis field will especially find this class enjoyable.
Register for a Class
Choose a date below to add it to your cart. At checkout, you can change the quantity for multiple registrants, add other classes, and change your dates.
$299
7 Hours
185 Madison Avenue, NYC
Corporate & private training available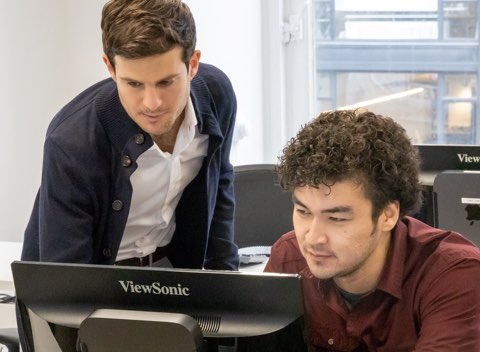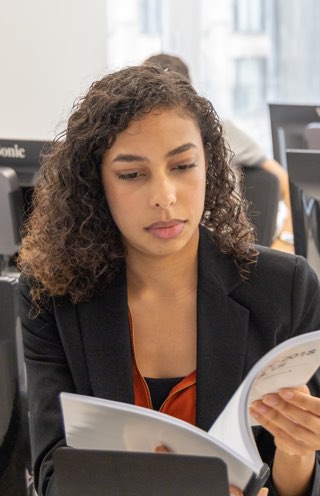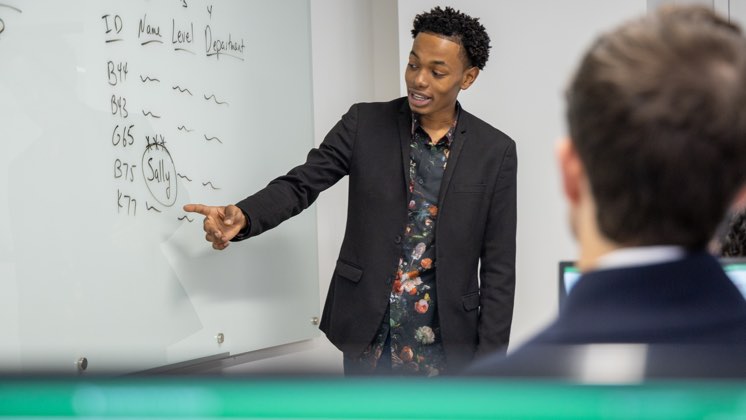 Workbook Included

Students get a custom workbook with step-by-step instructions.

Computer Provided

Modern computer classroom with a PC for each student to work on.

Small In-Person Classes

Get personalized attention in small groups with an expert instructor in the classroom.

Free Retake

Refresh the course materials within six months for free as long as there's space in the class.
What You'll Learn
Benefits of PowerPivot    
Creating Relationships
Creating 4 or more related pivot tables
Asymmetrical Reports
Full Course Syllabus
Download PDF Outline
Why PowerPivot?
Benefits of PowerPivot
Installing PowerPivot
Overview of PowerPivot Ribbon
Working with different data sources
Importing Data
Creating Relationships
Linking Tables
Calculated Columns
Difference between Excel's Compact Pivot Tables and Power Pivot's Flat File Tables
Using Slicers
Creating 4 or more related pivot tables
Available functions and their power
Advanced Filtering
Asymmetrical Reports
Other PowerPivot capabilities
Frequently Asked Questions
Do I need to bring a computer?

No. We provide a computer with the necessary software for each attendee. This course is available on Windows PC only.

Are discounts available for this course?

No. This course is not eligible for any discounts.

We offer discounts for packages of classes, including our Excel Bootcamp, SQL Bootcamp, Data Analytics, and PowerPoint Bootcamp.

We also provide discounts for ten or more classes purchased together. Please reach out for more information on our voucher programs.

Does this course come with a book?

Yes. This course includes a complimentary book or manual at no additional cost.

What if I need to retake this course? May I retake it for free?

Yes. You may retake this course for free once within six months, provided that the class is running with an available seat. For more information, visit our policies page.
What is PowerPivot and why should I learn it?
PowerPivot is an Excel add-in that allows the user to analyze much greater quantities of data, as well as build sophisticated data models.
PowerPivot provides several unique advantages over using Excel's standard features. A few of these include:
Multiple Sources for Pivot Tables
Generally speaking, in Excel, we are limited to using a single dataset as the source of a Pivot Table (we will exclude the internal data model from this discussion). But with PowerPivot, you can select different data sets, create relationships (effectively creating a relational database), and build a single Pivot Table from these multiple sources.
Power to Handle More Data
There are approximately 1,048,576 rows (and 16,384 columns) available on every Excel worksheet. This is more than most of us would ever need, but for some, it is not enough. Excel users that work with large sets of data generally agree that once data goes beyond 700,000 rows, you run the risk of Excel crashing on you. PowerPivot, on the other hand, increases row capacity up to 100 million rows of data, thereby vastly increasing the amount of data that can be collected and analyzed. The more data collected, the more accurate your projection.
Special DAX functions
PowerPivot incorporates both Excel functions, as well as DAX (Data Analysis eXpressions) functions. DAX is a special type of programming that increases the specificity of potential results. One example of a DAX function is CALCULATE, which works like a SUMIFS in Excel, except you can expand beyond the standard SUM operation to include any function with the filter effect added to it.
Simplicity of Calculations
In PowerPivot, two types of calculations are possible: Calculated Columns and Measures. A Calculated Column is similar to creating a Calculated Field in your Pivot Table. Calculated Fields is an area of Excel that never received much investment by Microsoft, so it remains somewhat archaic, unpolished, and largely ignored by most Excel users. Calculated Columns in PowerPivot, on the other hand, are much more progressive. Measures are aggregate calculations that exist solely for Pivot Tables
With both Calculated Columns and Measures, PowerPivot employs a very easy-to-use auto-population method. Not only does the function name appear in a dropdown when you begin to type (like regular Excel), but the table name and column name appear in a similar fashion, making it incredibly easy to enter calculations.
The Engine for BI
Data Analytics is a new, trendy method of gathering large amounts of transactional data and then performing powerful analyses on this data for Business Intelligence (BI) purposes. PowerPivot serves as Microsoft's BI engine. PowerPivot collects, organizes, and analyzes your data. You can then create Pivot Tables and Pivot Charts or go beyond this and use Power BI to create amazing visuals and dashboards.
The list of advantages that PowerPivot offers is a long one, but we will stop here for now. Remember, that PowerPivot is a free add-in for Excel that works closely with Excel to create powerful analyses. Enabling PowerPivot means that you can open up your data to more variety of sources, greater quantities, specialty functions, ease of calculating, and BI-related visuals. PowerPivot does not replace Excel, it works with Excel and greatly enhances it.