Microsoft Word Training in New York City
About Microsoft Word
Learn Microsoft word to create, edit, and design documents for personal and professional use.

Microsoft Word enables you to produce any document with an enhanced format and layout for professional projects:
Write, edit, and share documents
Automate mass mailings with mail merge
Design charts, tables, and other visuals to support text
Create stationery templates for letters, title pages, and cover sheets
Whether you're an administrator or executive, Microsoft Word classroom training will help you save time by guiding you through shortcuts and automated tasks to improve your workflow.
Master the Fundamentals of Microsoft Word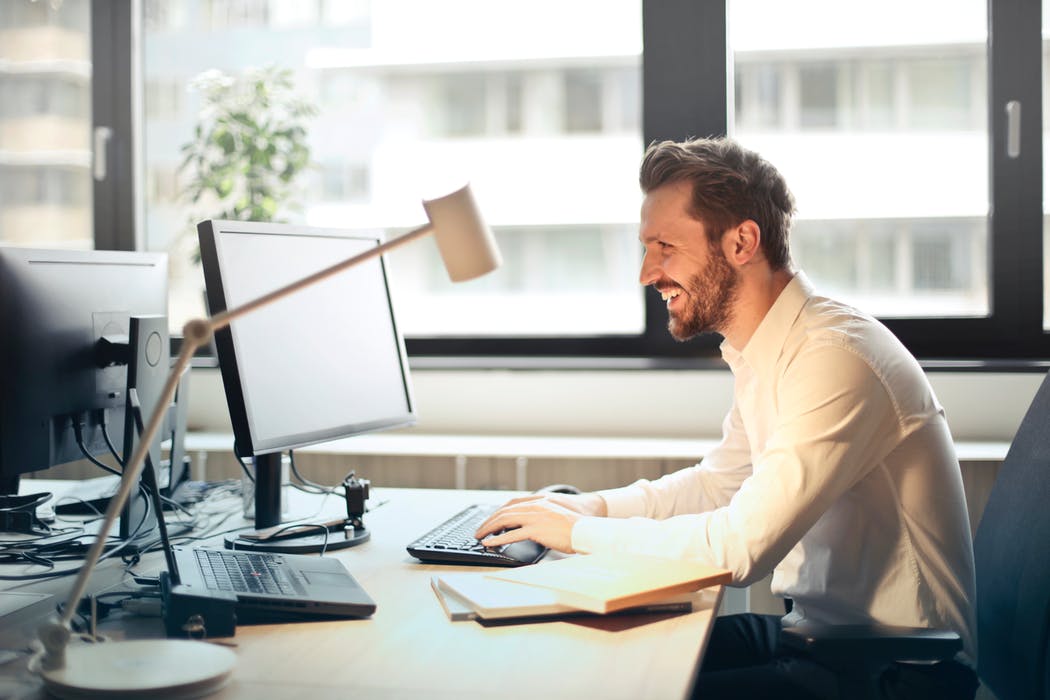 The Microsoft Word Level 1 course covers the primary functions of Microsoft Word used daily by business professionals. Gain the skills you need to use Microsoft Word efficiently in everyday life.
In the MS Word Level 1 course, you'll unlock the power of formatting functions and shortcuts to set up documents quickly and navigate through the text with ease. Begin working with macros by using the recording tool and setting up basic security features. You'll also gain experience with Microsoft Word tools like WordArt and SmartArt to create illustrations that enhance document layout and presentation.
In addition to covering everyday tasks, you'll also master essential formatting techniques for bullets, page numbering, and tables. Learn how to add page numbers, remove page numbers from a title page, and watermark documents for added security. With knowledge of document themes and styles, you'll be able to create and save documents for a variety of professional tasks from letters and reports to cover sheets and contracts.
Not only will you develop mastery in the fundamentals of MS Word, but you'll also learn tricks that will help your team perform more efficiently. You'll learn how to format tables and adjust table structure. Also, you will discover how to manage data within tables using formulas and the sorting feature.
The Microsoft Word Level 1 class at NYIM will help you work smart, save time, and increase your overall efficiency at work. Professionals in any industry where creating, editing, and formatting documents are part of the daily workflow will find this course useful.
Become an Expert in Microsoft Word's Most Advanced Features
Our Microsoft Word Expert course covers the most advanced features of Microsoft Word for professionals that use Word every day. Create custom documents and use techniques that will save time and increase your productivity throughout the workday.
In the Microsoft Word Level 2 Course, you'll develop proficiency in Microsoft Word shortcuts and macros to automate processes and speed up everyday tasks. You'll learn to send mass letters and emails for your business and connect with other Microsoft Office programs including Outlook to import contacts or Microsoft Excel to import customer data.
Not only will you develop mastery in the advanced features of MS Word, but you'll also learn how to modify text with track changes to suggest, accept, or decline edits to text without permanently changing the original document. With advanced formatting techniques, you'll learn how to resolve style conflicts within documents and design layouts that fit your company's brand requirements.
You will finish the Microsoft Word Level 2 course as an expert capable of customizing, automating, and managing complex features in the world's most popular document processing software program.
Learn Real-World Microsoft Word Skills
At NYIM we are committed to providing the best training for every student that walks through our doors. In our Microsoft Word classes, you will learn by doing. Each instructor-led class includes hands-on training. Our instructors will model Microsoft Word functions and assist with you complete practice exercises.
Each student in the Microsoft Word course receives a spiral bound notebook containing all the practice activities that you completed in class. You can do the practice exercises on your own to reinforce the material. You can also bring the book to work and use it as a reference guide.
All of the material and practice exercises you learn at NYIM are actual skills needed in the real world. You won't waste your team doing rote practice exercises. The class material contains activities with a real-world application that you'll use in an office setting.
Why take Microsoft Word Training at NYIM?
In our Microsoft Word Classes at NYIM you'll get the following:
Real-world practice to increase your productivity at work
Step-by-Step training exercises, you'll learn by doing
Real-world applications of classroom activities
Take the Next Step with Certification!
At NYIM, we offer the opportunity to earn certification in our Word Level 1 and Level 2 courses. You can prove your expertise and add credibility to your resume with official certification. Obtaining a certification in MS Word will demonstrate to employers that you are committed to performing at the best of your ability. It will also show that you've had training and proven your knowledge with a proctored exam. You'll no longer have to explain or convince employers about your level of expertise; certification will do it for you!
Why Earn Your Microsoft Word Certification at NYIM?
At NYIM, we are committed to your success. Our certification programs are structured to provide all the training and guidance you need to pass your certification exam on the first attempt. We help you every step of the way from preparing for the exam to proctoring the exam when you're ready to test.
When you sign up for Microsoft Word Certification Training at NYIM, you receive access to the following:
Expert-training by certified instructors
Curriculum aligned with the official Microsoft Word topic guide
Access to a computer in our state-of-the-art computer lab
Detailed workbook with hands-on exercises
Two hours of private one-to-one tutoring
Official Microsoft Word exam study guide
Free class retake
Free certification exam and retake (fees included)
Free exam proctoring