Tableau Level I
Intro to Tableau Training in NYC
In this course, you will be introduced to the field of data visualization and the various tools Tableau Public offers. Through hands-on exercises, you will learn to identify datasets to connect to, explore, analyze, filter and structure your data to create your desired visualizations.
This course is for beginners and there is no prerequisite knowledge required. Regular Tableau users should consider our Advanced Tableau course.
Register for a Class
Choose a date below to add it to your cart. At checkout, you can change the quantity for multiple registrants, add other classes, and change your dates.
$299
7 Hours
185 Madison Avenue, NYC
Corporate training available
Upgrade to our Tableau Bootcamp & Save 15% on Tuition!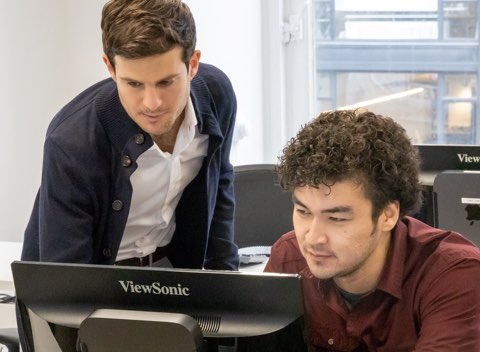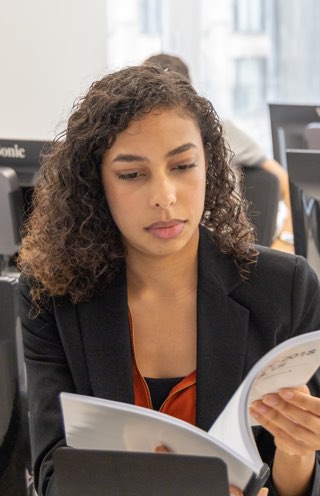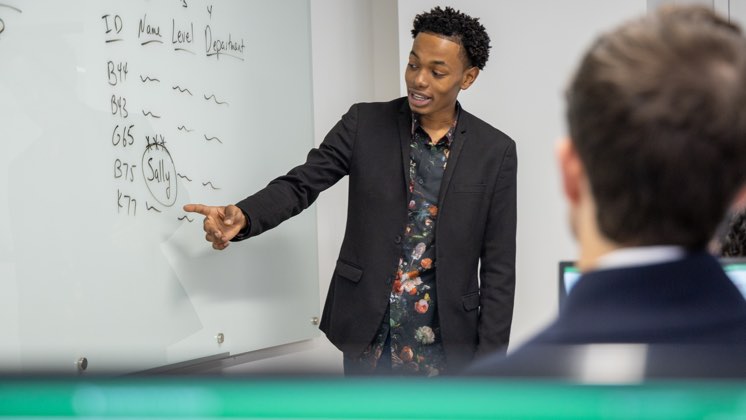 Workbook Included

Students get a custom workbook with step-by-step instructions.

Computer Provided

Modern computer classroom with your choice of Mac or PC to work on.

Small In-Person Classes

Get personalized attention in small groups with an expert instructor in the classroom.

Free Retake

Refresh the course materials within six months for free as long as there's space in the class.
What You'll Learn
Understanding Data
Creating Your First visualization
Tableau Calculations
Formatting Visualizations
Manipulating Data in Tableau
Advanced Visualization Tools
Creating Dashboards & Stories
Distributing & Publishing Your Visualization
Went from having NEVER used Tableau to feeling like I have the ability to create a bunch of different fun visualizations, all in one day. That's pretty cool.
Katrina J. attended Tableau Level I
Full Course Syllabus
Download PDF Outline
Understanding Data
What is data
Where to find data
Foundations for building Data Visualizations
Creating Your First visualization
Getting started with Tableau Software
Using Data file formats
Connecting your Data to Tableau
Creating basic charts (line, bar charts, Treemaps)
Using the Show me panel
Tableau Calculations
Overview of SUM, AVR, and Aggregate features
Creating custom calculations and fields
Applying new data calculations to your visualization
Formatting Visualizations
Formatting Tools and Menus
Formatting specific parts of the view
Editing and Formatting Axes
Manipulating Data in Tableau
Cleaning-up the data with the Data Interpreter
Structuring your data
Sorting and filtering Tableau data
Pivoting Tableau data
Advanced Visualization Tools
Using Filters
Using the Detail panel
Using the Size panels
Customizing filters
Using and Customizing tooltips
Formatting your data with colors
Creating Dashboards & Stories
Using Storytelling
Creating your first dashboard and Story
Design for different displays
Adding interactivity to your Dashboard
Distributing & Publishing Your Visualization
Tableau file types
Publishing to Tableau Online
Sharing your visualization
Printing and exporting
Frequently Asked Questions
Do I need to bring a computer?

No. We provide a computer with the necessary software for each attendee. Choose a Mac or a PC during the checkout process.

Are discounts available for this course?

No. This course is not eligible for any discounts.

We offer discounts for packages of classes, including our Excel Bootcamp, SQL Bootcamp, Data Analytics, and PowerPoint Bootcamp.

We also provide discounts for ten or more classes purchased together. Please reach out for more information on our voucher programs.

You may be interested in these similar discounted packages:

Does this course come with a book?

Yes. This course includes a complimentary book or manual at no additional cost.

What if I need to retake this course? May I retake it for free?

Yes. You may retake this course for free once within six months, provided that the class is running with an available seat. For more information, visit our policies page.