Business Analyst Modeling
Business Analyst Modeling Courses in NYC
In this one-day hands-on training session, participants will be introduced to diverse requirement modeling techniques such as Scope Modeling and Process Modeling.
You will produce practice Unified Modeling Language (UML) Diagrams (such as Data Flow diagrams, Activity Diagrams etc.) based upon sample case studies presented in the class.
Register for a Class
Choose a date below to add it to your cart. At checkout, you can change the quantity for multiple registrants, add other classes, and change your dates.
Call for pricing
7 Hours
185 Madison Avenue, NYC
Corporate & private training available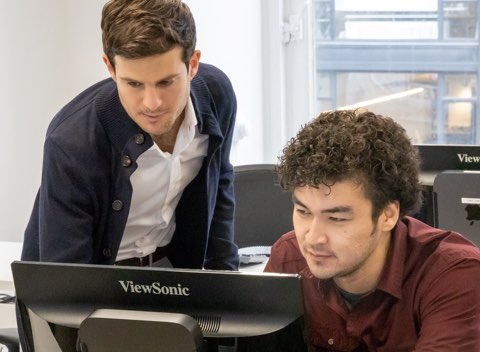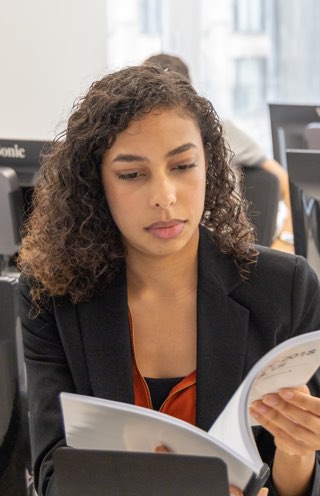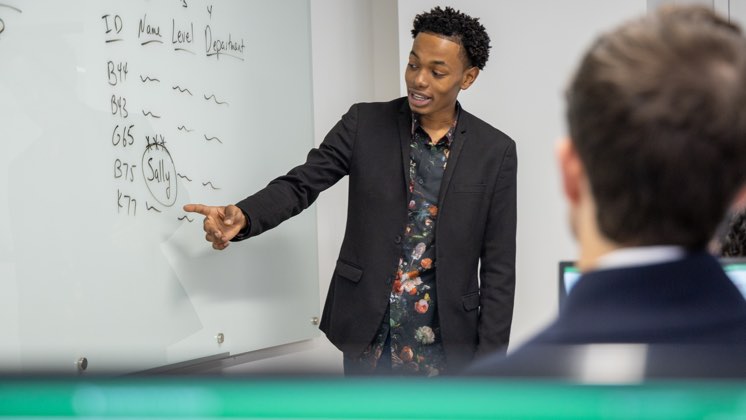 Workbook Included

Students get a custom workbook with step-by-step instructions.

Computer Provided

Modern computer classroom with your choice of Mac or PC to work on.

Small In-Person Classes

Get personalized attention in small groups with an expert instructor in the classroom.

Free Retake

Refresh the course materials within six months for free as long as there's space in the class.
What You'll Learn
Prototyping Techniques
Modelling Techniques
Unified Modelling Language (UML)
Requirements Documentation
Full Course Syllabus
Download PDF Outline
Introduction to Prototyping
Prototyping Techniques
Drawing light-weight conceptual mockups
Prototyping (Visio Example)
Storyboarding (PowerPoint Example)
Wireframes (Balsamiq Example)
Requirements Modellinig Techniques
What is Modelling?
Scope Models - Context Diagram
Process Models

Flow Charts
Swim Lane Diagram (Class Exercise #1: Practice making a Swim Lane Diagram using a sample template)

Data Flow Diagram
Introduction to Unified Modelling Language (UML)
What is a Use Case?

Use Case Diagram
Writing Use Cases Narratives (Class Exercise #2: Write a Use Case Narrative)

What is a User Story?

User Story Format
Sample User Story
Use Cases Vs User Stories (discussion based upon real life scenarios)

Activity Diagram
Business/Functional Requirements Document
Requirements Documentation
Guidelines for writing requirements
Characteristics of a good requirement
What goes into a BRD/FRD?

Product Scope
Data Interfaces
User Interface Requirements
Functional Requirements
Non-Functional Requirements

Business Requirements Document Walkthrough (Class Exercise #3: Instructor led structured walkthrough of Sample BRD)
Frequently Asked Questions
Do I need to bring a computer?

No. We provide a computer with the necessary software for each attendee. Choose a Mac or a PC during the checkout process.

Are discounts available for this course?

No. This course is not eligible for any discounts.

We offer discounts for packages of classes, including our Excel Bootcamp, SQL Bootcamp, Data Analytics, and PowerPoint Bootcamp.

We also provide discounts for ten or more classes purchased together. Please reach out for more information on our voucher programs.

Does this course come with a book?

Yes. This course includes a complimentary book or manual at no additional cost.

What if I need to retake this course? May I retake it for free?

Yes. You may retake this course for free once within six months, provided that the class is running with an available seat. For more information, visit our policies page.