Intro to Business Analysis
Beginner Business Analyst Courses in NYC
In this one-day session, participants will gain insight into the role of a Business Analyst. You will learn about key concepts in Business Analysis such as Business requirements, functional requirements and non-functional requirements. You will also understand how to apply various Needs Assessment Techniques. This course will also expose you to effective requirements elicitation techniques.
Register for a Class
Choose a date below to add it to your cart. At checkout, you can change the quantity for multiple registrants, add other classes, and change your dates.
Call for pricing
7 Hours
185 Madison Avenue, NYC
Corporate & private training available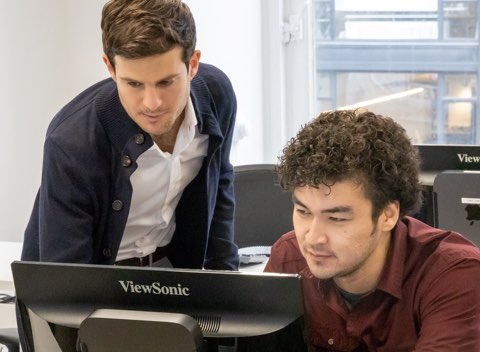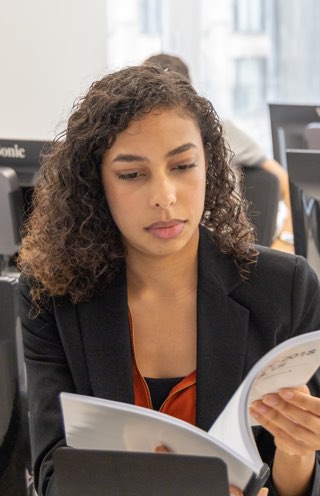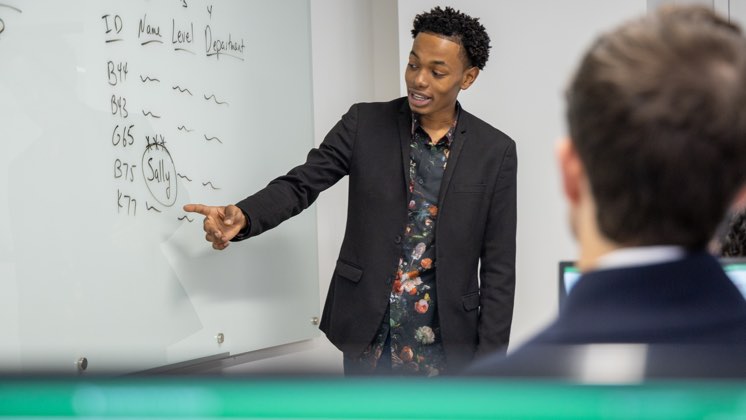 Workbook Included

Students get a custom workbook with step-by-step instructions.

Computer Provided

Modern computer classroom with your choice of Mac or PC to work on.

Small In-Person Classes

Get personalized attention in small groups with an expert instructor in the classroom.

Free Retake

Refresh the course materials within six months for free as long as there's space in the class.
What You'll Learn
What is Business Analysis
Software Development Lifecycle
Key Concepts in Business Analysis
Needs Assessment Techniques
Requirements Elicitation Techniques
Full Course Syllabus
Download PDF Outline
Introduction to Business Analysis
What is Business Analysis
Role of a Business Analyst
Skills of a good Business Analyst
Why become a Business Analyst (discussion based upon industry insights)
Introduction to Software Development Lifecycle (SDLC)
Development Team Roles
Role of a Business Analyst in various Project Phases
Waterfall Development Methodology
Agile (Scrum) Development Methodology
Basic Concepts of Business Analysis
Key Concepts in Business Analysis
Business Requirement
Business Rule
Functional Requirement
Non-Functional Requirement
Project Kick-off
Pre-project needs assessment
Team Roles and Responsibilities (RACI Matrix)
Project Kick-off Meeting
If you join project mid-way (discussion based upon professional insights)
Requirements Gathering Techniques
Needs Assessment Techniques
Gap Analysis (Current "as-is" State, Future "to-be" State Analysis)
Root/Source Cause Analysis (Class Exercise #1: Draw a Fishbone Diagram)
SWOT Analysis
Requirements Elicitation Techniques
SME Interviews
Job Shadowing
Surveys and Questionnaires
JAD Session (Class Excerise #2: Team will participate in a role play based mock requirements gathering Workshop)
Frequently Asked Questions
Do I need to bring a computer?

No. We provide a computer with the necessary software for each attendee. Choose a Mac or a PC during the checkout process.

Are discounts available for this course?

No. This course is not eligible for any discounts.

We offer discounts for packages of classes, including our Excel Bootcamp, SQL Bootcamp, Data Analytics, and PowerPoint Bootcamp.

We also provide discounts for ten or more classes purchased together. Please reach out for more information on our voucher programs.

Does this course come with a book?

Yes. This course includes a complimentary book or manual at no additional cost.

What if I need to retake this course? May I retake it for free?

Yes. You may retake this course for free once within six months, provided that the class is running with an available seat. For more information, visit our policies page.