Introduction to Corporate Finance
Corporate Finance Classes in NYC
Learn the essentials of corporate finance, from capital allocation to corporate valuation, initial public offerings, financial instruments, and mergers and acquisitions. Throughout the class, we will use real-world case studies of recent deals and examine live pricing of various securities.
This course is perfect for those working in or starting a career in corporate finance or investment banking and will serve as preparation for interviews across a wide range of positions in finance.
Related Courses
To learn the fundamentals of stock market investment and valuation, see our stock marketing investing course. We also offer a comprehensive financial modeling class that covers advanced Excel modeling, corporate valuation, and financial accounting in a 3-day intensive bootcamp.
Register for a Class
Choose a date below to add it to your cart. At checkout, you can change the quantity for multiple registrants, add other classes, and change your dates.
$199
3 Hours
185 Madison Avenue, NYC
Corporate training available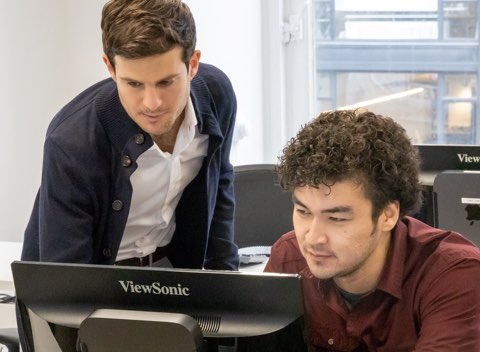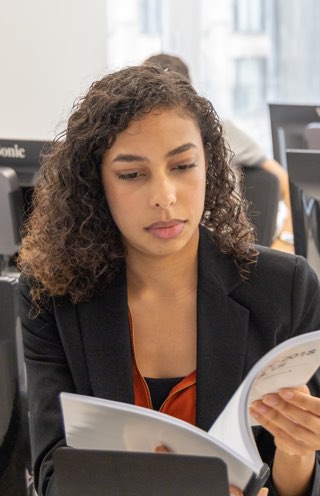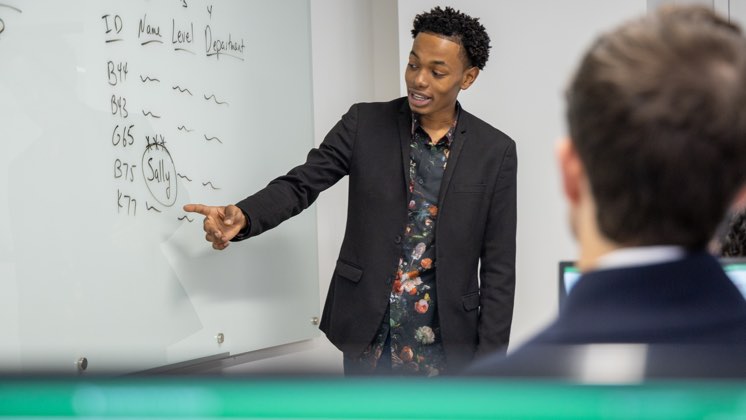 Workbook Included

Students get a custom workbook with step-by-step instructions.

Computer Provided

Modern computer classroom with a PC for each student to work on.

Small In-Person Classes

Get personalized attention in small groups with an expert instructor in the classroom.

Free Retake

Refresh the course materials within six months for free as long as there's space in the class.
What You'll Learn
Corporate finance fundamentals including NPV and IRR
Roles of corporate finance professionals and investment bankers
Financial instruments: stocks, bonds, and options
Initial Public Offerings
Bonds, yields, and credit ratings
Dividends versus share buybacks
Mergers and acquisitions
How leverage increases risk and returns
Corporate valuation
Full Course Syllabus
Download PDF Outline
Goals of Corporate Finance
Raising capital (sources of capital)
Allocating capital (uses of capital)
Setting dividend policy
Optimizing the capital structure
Staying private versus going public
Evaluating investments
What do investment bankers do?
Corporate Finance Fundamentals
Future value & present value
Net present value (NPV)
Internal rate of return (IRR)
Evaluating investments with IRR & NPV
Cost of capital
Stocks & Equity Issuances
Stock fundamentals
Initial public offerings
IPO process
Why go public?
Debt Issuance
Bonds and loans
Bond prices, yields, and spreads
The yield curve
Credit ratings
Cost of debt versus cost of equity
How leverage increases risk and returns
Causes of the Financial Crisis
Financial Investments
Capital investments
Mergers & acquisitions
Leveraged buyouts
Intro to Corporate Valuation
Purposes of valuation
Discounted cash flow modeling
Capital asset pricing model
Weighted averaged cost of capital
Terminal valuation
Frequently Asked Questions
Do I need to bring a computer?

No. We provide a computer with the necessary software for each attendee. This course is available on Windows PC only.

Are discounts available for this course?

No. This course is not eligible for any discounts.

We offer discounts for packages of classes, including our Excel Bootcamp, SQL Bootcamp, Data Analytics, and PowerPoint Bootcamp.

We also provide discounts for ten or more classes purchased together. Please reach out for more information on our voucher programs.

Does this course come with a book?

Yes. This course includes a complimentary book or manual at no additional cost.

What if I need to retake this course? May I retake it for free?

Yes. You may retake this course for free once within six months, provided that the class is running with an available seat. For more information, visit our policies page.