Excel Statistics
Excel Statistics Training in NYC
The best decisions in business are those that are backed up by data.
Learn how to use statistics in Excel to analyze trends, calculate probability, and accurately forecast results to help you make better decisions.
Register for a Class
Choose a date below to add it to your cart. At checkout, you can change the quantity for multiple registrants, add other classes, and change your dates.
Call for pricing
7 Hours
185 Madison Avenue, NYC
Corporate & private training available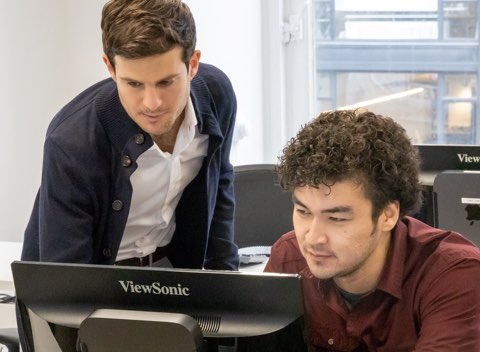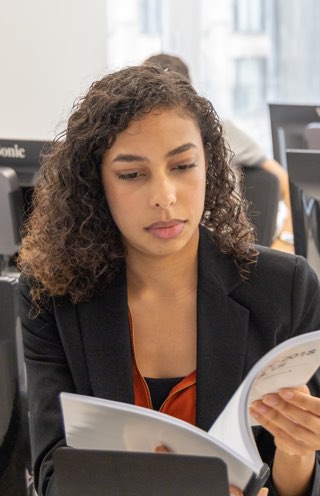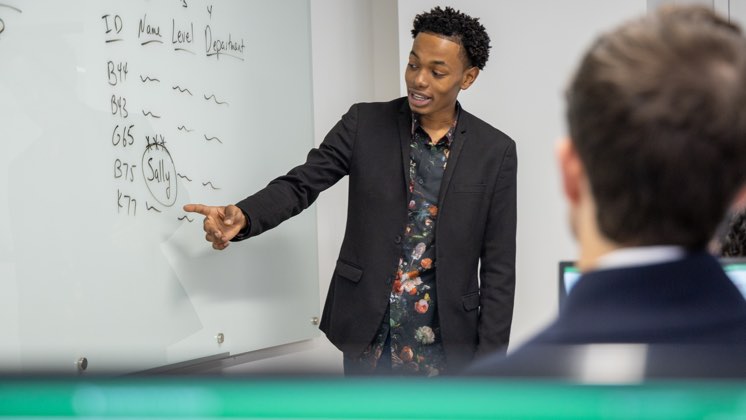 Workbook Included

Students get a custom workbook with step-by-step instructions.

Computer Provided

Modern computer classroom with your choice of Mac or PC to work on.

Small In-Person Classes

Get personalized attention in small groups with an expert instructor in the classroom.

Free Retake

Refresh the course materials within six months for free as long as there's space in the class.
What you'll learn
Statistical & Ranking Functions
Statistical Analysis
Charts
Probability and Forecast Modelling
Full Course Syllabus
Download PDF Outline
Basic Statistics
Statistical Functions
These foundational statistical functions can be used to perform basic caluclations on ranges of values
Ranking Functions
Rank values to establish percentages and percentiles
Data Analysis Toolpack
Quickly and easily perform statistical calculations with the Data Analysis Toolpack add-in
Statistical Analysis
Descriptive Statistics
Compare two sets of data by 16 different, statistical measures
t tests
Calculates whether the means of two groups are statistically different from each other
Straight Line Analysis
Graphically estimate the relationship between two variables
Simple Linear Regrssion
Estimate the relationship between two variables
Multiple Regression
Estimate the relationship between more than two variables
Charts
Histogram
Divide values into intervals and represent the frequency of data values in each interval with a bar
Waterfall chart
Visually display how an intitial value is affected by a series of positive and negative values
Probability and Forecast Modelling
POISSON Distribution
Calculate the probability of a given number of events occurring in a fixed interval of time or space
Solver
Calculate optimal solutions to multi-variable decision problems
Monte Carlo simulation
Better understand the impact of risk and uncertainty in forecasting models
Resampling
Make statistical inferences from data by sampling with replacement
Frequently Asked Questions
Do I need to bring a computer?

No. We provide a computer with the necessary software for each attendee. Choose a Mac or a PC during the checkout process.

Are discounts available for this course?

No. This course is not eligible for any discounts.

We offer discounts for packages of classes, including our Excel Bootcamp, SQL Bootcamp, Data Analytics, and PowerPoint Bootcamp.

We also provide discounts for ten or more classes purchased together. Please reach out for more information on our voucher programs.

Does this course come with a book?

Yes. This course includes a complimentary book or manual at no additional cost.

What if I need to retake this course? May I retake it for free?

Yes. You may retake this course for free once within six months, provided that the class is running with an available seat. For more information, visit our policies page.