Graphic Design Certificate
Graphic Design Essentials Training in NYC
In this 12-day Graphic Design Certificate Program, you'll learn the essentials of the most versatile graphic design programs: Photoshop, InDesign, and Illustrator.
While many aspiring designers consider Photoshop to be the industry standard, professionals in the field are adept at using the whole Adobe suite.  Photoshop, InDesign, and Illustrator serve different purposes, and designers must know how to maximize each program in order to work smarter, not harder.
By the end of this comprehensive course, you'll have learned all three programs, giving you a leg up on the competition. Take your newfound skills back to your current job, or use what you've learned to launch a new design business.  Classes are small, and students expertly led through hands-on lessons resulting in portfolio-worthy projects. No prior experience necessary.
This course is offered at our design school, Noble Desktop. View upcoming dates and register for this course directly on Noble Desktop's website.
Register at nobledesktop.com
$3900

$2995
72 Hours
185 Madison Ave, 3rd Floor, NYC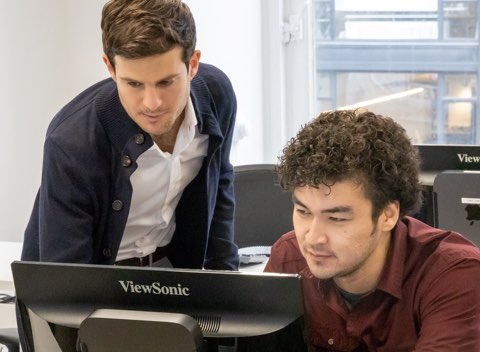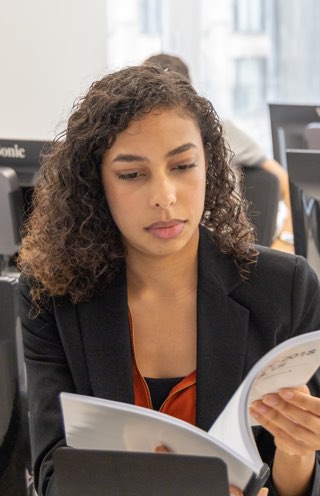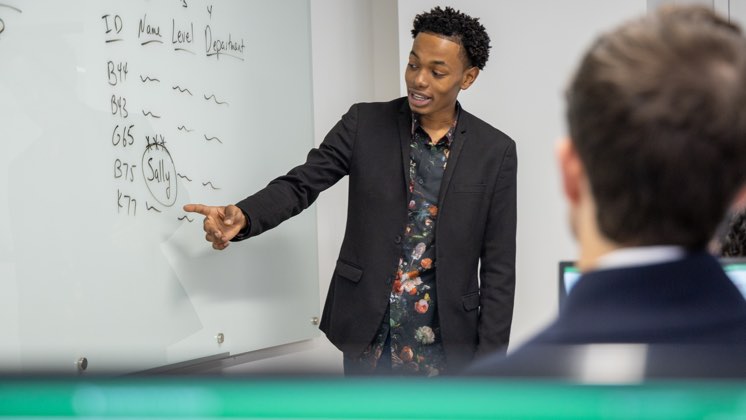 Workbook Included

Students get a custom workbook with step-by-step instructions.

Computer Provided

Modern computer classroom with your choice of Mac or PC to work on.

Small In-Person Classes

Get personalized attention in small groups with an expert instructor in the classroom.

Free Retake

Refresh the course materials within six months for free as long as there's space in the class.
The Graphic Design Certificate includes
Adobe Photoshop Bootcamp
A three-day comprehensive study of Photoshop. Students learn the fundamentals of retouching, color correcting, and enhancing images for both digital and print. 
Adobe InDesign Bootcamp
Take your work to the next level using the most essential and sought-after skills in InDesign. Create advanced text styles, use XML, manage color profiles, and more!
Adobe Illustrator Bootcamp
In this 18-hour Illustrator Bootcamp, you'll learn to create vector art for designs and websites, create perspective drawings, and more!
Graphic Design Bootcamp
Already know Photoshop, InDesign, or Illustrator?  Expand your knowledge of design concepts and processes while producing stunning portfolio projects. 
Full Course Syllabus
Download PDF Outline
Graphic Design Concepts & Practices
Elements of design
Typography
Color
Layout
Information Hierarchy
Industry standard design apps: Adobe InDesign, Photoshop, and Illustrator
Adobe InDesign: The industry standard for Page Layout
Create layouts with text, color, and graphics
Create multi-page documents such as brochures, books, magazines, and more
Prepare files for final output, such as a print or PDF
Adobe Photoshop: The industry standard for Photo Retouching
Retouch photos, create graphics, and more
Adjust color, contrast, and more
Prepare images for use on the web or in print
Adobe Illustrator: The industry standard for Drawing, Logos, and Graphics
Create graphics: logos, icons, patterns, packaging, and more
Draw vector graphics for web and print
Create a Portfolio
Use InDesign, Photoshop, and Illustrator to produce designs
Create projects such as logos, social media graphics, stationery, book/eBook covers, album art, event posters, and email announcements
Frequently Asked Questions
Do I need to bring a computer?

No. We provide a computer with the necessary software for each attendee. Choose a Mac or a PC during the checkout process.

Are discounts available for this course?

This program is a discounted package of classes that is 15–25% off the individual class prices.

Does this course come with a book?

Yes. This course includes a complimentary book or manual at no additional cost.

What if I need to retake this course? May I retake it for free?

Yes. You may retake this course for free once within six months, provided that the class is running with an available seat. For more information, visit our policies page.