Introduction to SPSS for Data Analysis
Beginner SPSS Training in NYC
This course introduces how to present, analyze and interpret data using the statistical analysis software package SPSS. In virtually every field of work, being confident and competent in analyzing data and drawing conclusions is extremely helpful. This course will help you develop those skills using SPSS, which is a statistical package widely used in business, industry, government, commerce and the education and health sectors.
Register for a Class
Choose a date below to add it to your cart. At checkout, you can change the quantity for multiple registrants, add other classes, and change your dates.
$449
7 Hours
185 Madison Avenue, NYC
Corporate training available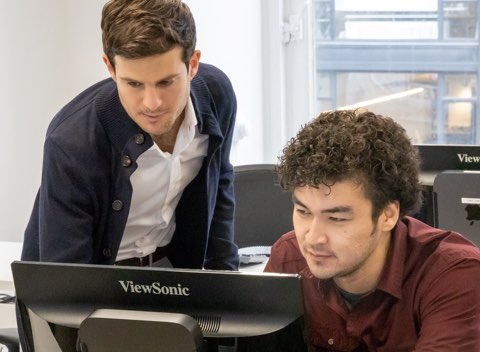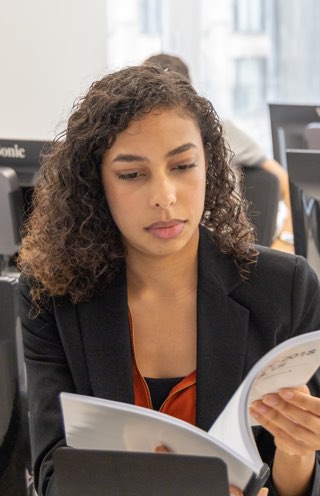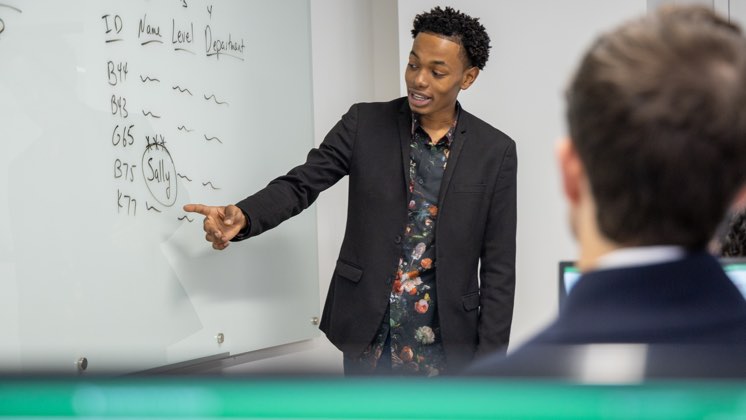 Workbook Included

Students get a custom workbook with step-by-step instructions.

Computer Provided

Modern computer classroom with a PC for each student to work on.

Small In-Person Classes

Get personalized attention in small groups with an expert instructor in the classroom.

Free Retake

Refresh the course materials within six months for free as long as there's space in the class.
What You'll Learn
Entering and Editing Data
Producing summary statistics
Charts
Tables
Analysis
My colleagues and I recently took a two-day SPSS course with Jeff at NYIM and found it be very helpful. I am already applying what I learned at work. Jeff is very knowledgeable, patient, and easy to understand. His class enhanced my ability to use SPSS quite a bit. Thank you!
Sonali D. attended Introduction to SPSS for Data Analysis
Full Course Syllabus
Download PDF Outline
Entering and Editing Data
Importing from Excel
Characteristics of Variables
Adding Value Labels
Grouping Data
Transforming Variables
Selecting a Subset
Producing summary statistics
Frequencies
Percentages
Averages
Measures of spread
Charts
Bar Charts
Histograms
Pie Charts
Boxplots
Cluster Bar Charts
Scatter Diagrams
Tables
Presentation
Two Way Tables
Analysis
Interpreting Output
Drawing Conclusions
Exporting to Word and PDF
Frequently Asked Questions
Do I need to bring a computer?

No. We provide a computer with the necessary software for each attendee. This course is available on Windows PC only.

Are discounts available for this course?

No. This course is not eligible for any discounts.

We offer discounts for packages of classes, including our Excel Bootcamp, SQL Bootcamp, Data Analytics, and PowerPoint Bootcamp.

We also provide discounts for ten or more classes purchased together. Please reach out for more information on our voucher programs.

Does this course come with a book?

Yes. This course includes a complimentary book or manual at no additional cost.

What if I need to retake this course? May I retake it for free?

Yes. You may retake this course for free once within six months, provided that the class is running with an available seat. For more information, visit our policies page.