Photoshop Animated GIFs
Create Animations That Work Everywhere
GIFs (graphic interchange format) are an easy solution for short animations and have the potential to engage countless viewers across demographics. In fact, with the rise of mobile devices, animated GIFs have surpassed Flash animations—which are not compatible with mobile devices—in popularity.
In this 6-hour class, you'll use Photoshop to create animated GIFs for websites, ads, and HTML emails. Explore a variety of animation styles as you learn how to hide and show elements, move things from one place to another, manipulate video timeline, and more. You'll even add short video clips, and learn tips and tricks to create seamless loops.
Prior experience in Photoshop required, but don't let that stop you from creating dynamic content! Get up to speed through any of our available Photoshop courses, such as Photoshop Bootcamp and Photoshop in a Day.
This course is offered at our design school, Noble Desktop. View upcoming dates and register for this course directly on Noble Desktop's website.
Register at nobledesktop.com
$325
6 Hours
185 Madison Avenue, NYC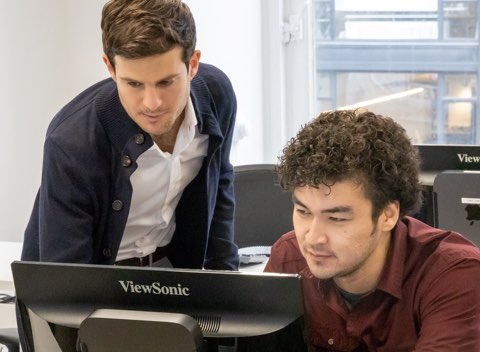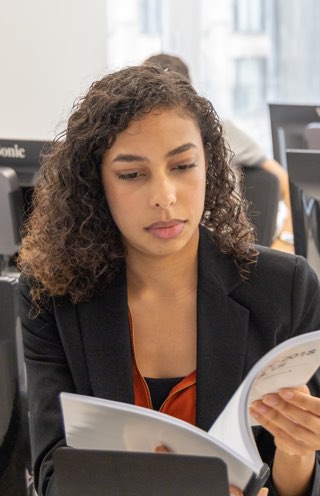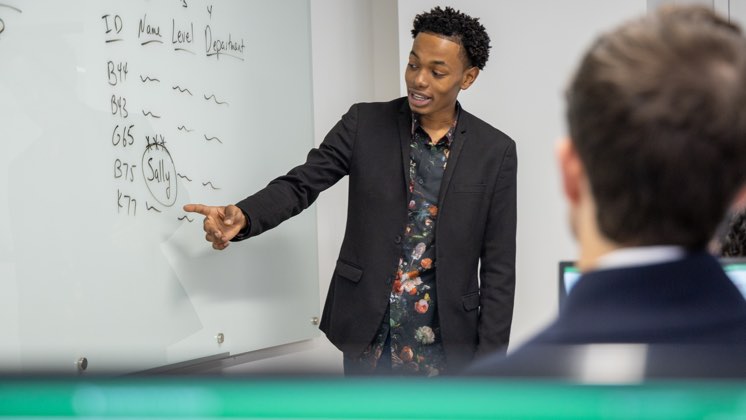 Workbook Included

Students get a custom workbook with step-by-step instructions.

Computer Provided

Modern computer classroom with your choice of Mac or PC to work on.

Small In-Person Classes

Get personalized attention in small groups with an expert instructor in the classroom.

Free Retake

Refresh the course materials within six months for free as long as there's space in the class.
What You'll Learn
Create animated GIFs for HTML emails, ads, and websites
Learn to use Photoshop's Timeline to create complex animations
Use effects, filters, and video clips
Create seamless looping animations
Save your animations as animated GIFs
Learn tips & tricks for reducing file sizes
Full Course Syllabus
Download PDF Outline
Section 1
Creating a Simple Animated GIF
Creating a frame animation
Adding frames
Setting frame duration using the frame delay option
Testing the animation
Saving as an animated GIF
Intro to Tweening
Animating position to create movement
Animating opacity to fade elements in/out
Keeping GIF File Size Down
Tweening multiple parameters
Tips & tricks for reducing file size
Reworking the animation to reduce file size
Creating a Complex Animation
Using clipping masks to create custom animations
Manually animating an object
Using Unify Layer options
Making edits that apply to all frames
Section 2
Using Video in Animated GIFs
Specifying a range from a video to import
Converting video into a frame animation
Creating a Video Timeline
Using keyframes to animate the Position property
Animating the foods into & out of the box
Moving the outermost foods along a curve instead of a line
Moving, editing, & offsetting keyframes in the Timeline
Copy/pasting keyframe values
Seamless Video Looping & Animating a Layer's Transform
Adding a video background as a Smart Object
Making the video background loop seamlessly
Animating a layer's rotation using the Transform property
Embedding Animations in Smart Objects
Embedding an animation within a Smart Object
Adding a filter to an embedded animation
Copying Smart Objects
Final positioning & blending modes
Frequently Asked Questions
Do I need to bring a computer?

No. We provide a computer with the necessary software for each attendee. Choose a Mac or a PC during the checkout process.

Are discounts available for this course?

No. This course is not eligible for any discounts.

We offer discounts for packages of classes, including our Excel Bootcamp, SQL Bootcamp, Data Analytics, and PowerPoint Bootcamp.

We also provide discounts for ten or more classes purchased together. Please reach out for more information on our voucher programs.

Does this course come with a book?

Yes. This course includes a complimentary book or manual at no additional cost.

What if I need to retake this course? May I retake it for free?

Yes. You may retake this course for free once within six months, provided that the class is running with an available seat. For more information, visit our policies page.