Microsoft Project Level II
Advanced Microsoft Project Training in NYC
This advanced Microsoft Project class is designed to familiarize you with the advanced features and functions of Microsoft Project Professional 2016 so that you can use it effectively and efficiently in a real-world environment. This course covers the advanced knowledge and skills a project manager needs to update a project plan in Project 2016 during the execution, monitoring, and control phases.
When you are finished with this course, you will be able to manage projects more efficiently, track costs, and allocate resources. This class is perfect for those who have multiple projects that need management, those who want to increase efficiencies, and those who need to better manage project costs and resources.
This course builds upon our Beginner Microsoft Project course. Learn more about our project management certifications and training in New York City. 
Register for a Class
Choose a date below to add it to your cart. At checkout, you can change the quantity for multiple registrants, add other classes, and change your dates.
$229
6 Hours
185 Madison Avenue, NYC
Corporate training available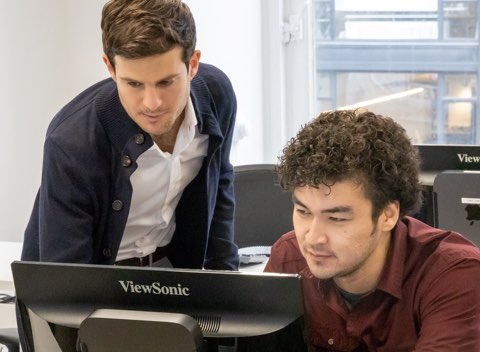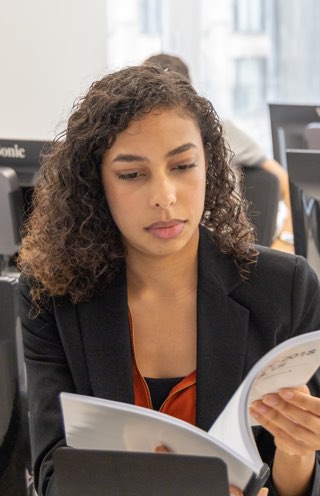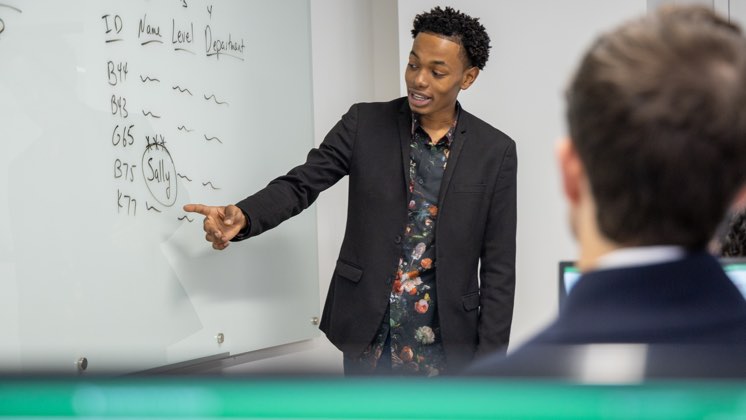 Workbook Included

Students get a custom workbook with step-by-step instructions.

Computer Provided

Modern computer classroom with a PC for each student to work on.

Small In-Person Classes

Get personalized attention in small groups with an expert instructor in the classroom.

Free Retake

Refresh the course materials within six months for free as long as there's space in the class.
Mike was excellent at clearly showing many functions of Microsoft project that i did not know.
Donavaugn R. attended Microsoft Project Level II
Full Course Syllabus
Download PDF Outline
Executing a Project
Enter Task Progress
Update Task Progress with SharePoint
Update Work
Update Costs
Monitoring Project Progress
View Project Progress
Add Custom Fields
Create Custom Views
Create a Network Diagram
Analyze a Project Plan
Controlling a Project Plan
Edit the Task List
Reschedule Tasks
Update a Baseline
Reporting on Progress
Format and Share a Chart View
View Existing Reports
Create Custom Reports
Create a Visual Report
Customizing the Application
Change Project Options
Create a Project Plan Template
Share Resources
Link Project Plans
Frequently Asked Questions
Do I need to bring a computer?

No. We provide a computer with the necessary software for each attendee. This course is available on Windows PC only.

Are discounts available for this course?

No. This course is not eligible for any discounts.

We offer discounts for packages of classes, including our Excel Bootcamp, SQL Bootcamp, Data Analytics, and PowerPoint Bootcamp.

We also provide discounts for ten or more classes purchased together. Please reach out for more information on our voucher programs.

Does this course come with a book?

Yes. This course includes a complimentary book or manual at no additional cost.

What if I need to retake this course? May I retake it for free?

Yes. You may retake this course for free once within six months, provided that the class is running with an available seat. For more information, visit our policies page.
Course Overview
Microsoft Project is a very sophisticated software for project management. In the Advanced class, we focus on the execution and monitoring of the actual project. Key themes of this class include both customization and tracking.
In Lesson 1, we begin by discussing project execution. Task progress can be entered in one of several ways, depending on how specific your project must be. We also look at revising your project in terms of work and costs, which, unfortunately, is all too common in the real world.
Lesson 2 focuses on monitoring the overall progress of the project. We discuss creating custom fields and views, as well as network diagrams. Overall, we examine different techniques for analyzing the project plan.
Lesson 3 picks up right from Lesson 2, by taking the project plan and building off of it. This means we cover editing and updating the task list. As tasks are updated, you also have to update the Baseline, and this is covered in this section, as well.
Lesson 4 covers reporting, which is made very easy to create by the software. Existing reports, custom reports, and visual reports are all possible in the tremendous clarity and detail you have come to expect from Microsoft.
Lesson 5 focuses on customization, in terms of the project options or creating a template. Often times, resources are shared within an organization, so project complies with this situation by allowing us to pool a list of resources, and we see an example of this here. Finally, linking smaller project plans together makes it easier to see the macro effect that one or more project can have on a company, and this is how we end the class.