Python for Automation
Learn how to gather, store, and analyze web data
In this class, you'll learn how to automate time-consuming tasks using Python, such as gathering data from the internet. Whether your interests lie in social media, e-commerce, real estate, travel or government affairs, the ability to instantly collect up-to-date data across the web can be a big advantage.
Use Python code to grab precisely the data you want from a website. Along the way, you'll learn how to write loops so that your web scraping code can process a large number of pages for you.
These fundamentals will be coupled with real-life examples of programs that can scrape valuable data from major websites. The class will also cover common pitfalls, how to run your programs on a regular schedule, and different formats for storing your scraped data.
This course is perfect for any programming beginner to become introduced to the powerful world of coding, and is a great fit for students with a clearly defined learning goal of using Python for web or software development. There is no math or coding requirement necessary, but prior knowledge of HTML & CSS equivalent to our HTML & CSS workshop is required.
Our Python courses are offered at Noble Desktop, our coding school in New York.
This course is offered at our design school, Noble Desktop. View upcoming dates and register for this course directly on Noble Desktop's website.
Register at nobledesktop.com
$325
6 Hours
185 Madison Ave, 3rd Floor, NYC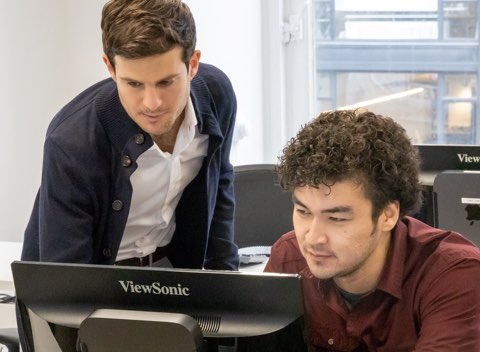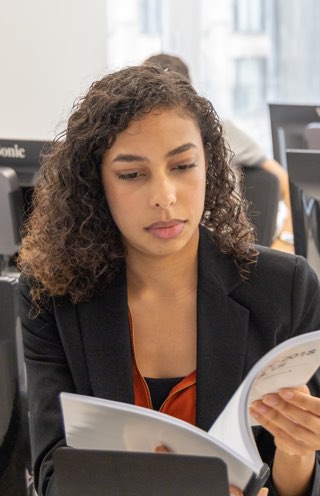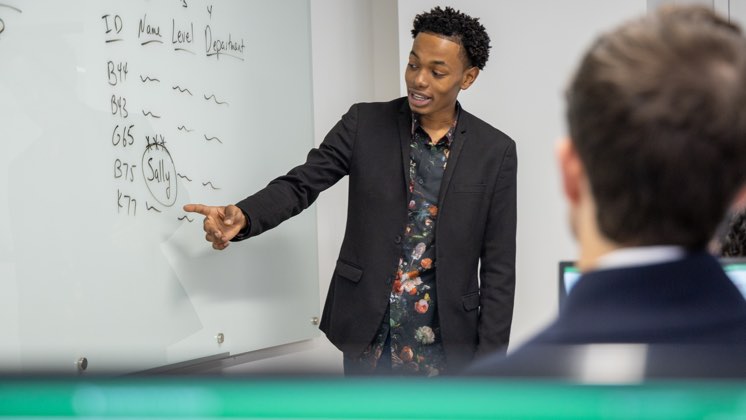 Workbook Included

Students get a custom workbook with step-by-step instructions.

Computer Provided

Modern computer classroom with your choice of Mac or PC to work on.

Small In-Person Classes

Get personalized attention in small groups with an expert instructor in the classroom.

Free Retake

Refresh the course materials within six months for free as long as there's space in the class.
What You'll Learn
Learn the syntax of Python and how to construct programs
Learn how to run your programs on a regular schedule
How to handle errors
Full Course Syllabus
Download PDF Outline
Section 1
Introduction to HTML/CSS (Online)
How a website is served
Anatomy of a web page
HTML tags
IDs
CSS classes
Python Part 1
Integers + Floats
Variables
Strings
Methods + Functions
Section 2
Webscraping Exercise Part 1
Introduction to using packages
Requests packages
Performing a GET request
String manipulation
Debugging a Python script
Python Part 2
Booleans
Conditonal Statements
Lists
Indexing into strings + lists
Looping over lists
Section 3
Webscraping Exercises Part 2
Beautiful Soup package
Honing in on data
Common webscraping pitfalls
Using loops in webscraping
Storage and Scheduling
Text files
CSVs
Scheduling a Python Script
Frequently Asked Questions
Do I need to bring a computer?

No. We provide a computer with the necessary software for each attendee. Choose a Mac or a PC during the checkout process.

Are discounts available for this course?

No. This course is not eligible for any discounts.

We offer discounts for packages of classes, including our Excel Bootcamp, SQL Bootcamp, Data Analytics, and PowerPoint Bootcamp.

We also provide discounts for ten or more classes purchased together. Please reach out for more information on our voucher programs.

Does this course come with a book?

Yes. This course includes a complimentary book or manual at no additional cost.

What if I need to retake this course? May I retake it for free?

Yes. You may retake this course for free once within six months, provided that the class is running with an available seat. For more information, visit our policies page.