Intro to Python Programming
Python Course for Beginners in NYC
In this 2-day course, students will be introduced to Python. Python is a great beginner coding language that is quick to learn and extremely versatile. Python can be used to build software, to analyze data, and build amazing websites.
Python has become the most popular coding language learned at educational institutes for several reasons. Firstly, Python developers earn one of the highest average salaries compared to other programming languages, with statistics compiled by Indeed.com revealing that an average Python developer makes approximately $120,923. Secondly, Python has many uses such as graphics, data science, web development, finance, trading, and security. Lastly, Python can be learned faster than many other languages. As a result, no matter if you are a beginning developer or a developer looking to add a new programming language to your resume, you can become skilled in Python much more quickly than it would take to learn most other languages. In short, Python is a great first programming language to learn, and has the added advantage of a higher salary!
This program is designed for students to learn from scratch and build their way up to program in Python comfortably. Students will learn about the syntax, principles, and thought processes that programming entails. This course will give students a solid foundation that will allow them to enroll in our data science courses or certificate program. The course will be taught in a hands-on manner with students already programming within the first hour.
Our NYC coding classes and Python bootcamps are offered at our coding school, Noble Desktop.
This course is offered at our design school, Noble Desktop. View upcoming dates and register for this course directly on Noble Desktop's website.
Register at nobledesktop.com
$895
12 Hours
185 Madison Ave, 3rd Floor, NYC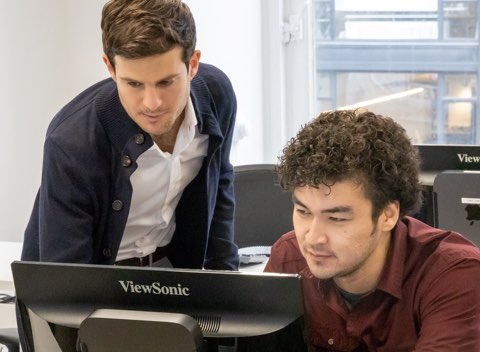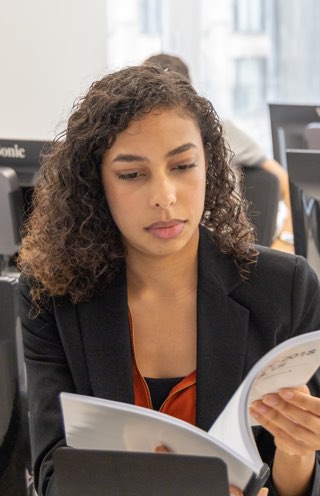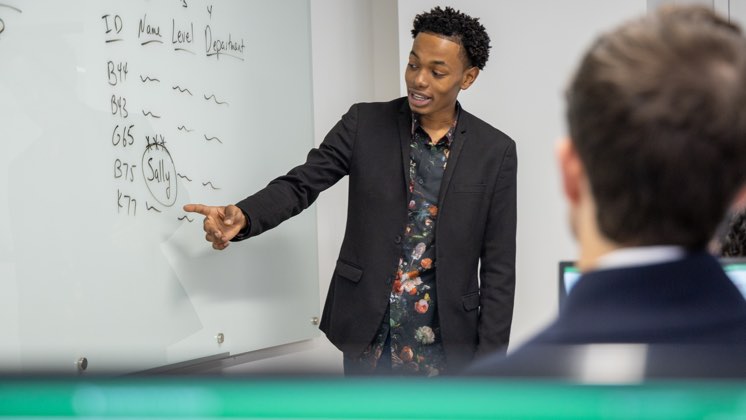 Workbook Included

Students get a custom workbook with step-by-step instructions.

Computer Provided

Modern computer classroom with your choice of Mac or PC to work on.

Small In-Person Classes

Get personalized attention in small groups with an expert instructor in the classroom.

Free Retake

Refresh the course materials within six months for free as long as there's space in the class.
What You'll Learn
Learn how to operate using a text editor and terminal.
Learn how to write your own Python code that will be able to iterate over data sets.
Understand how to think like a programmer and become comfortable with Python's syntax.
Create code to solve every-day real-life problems.
Learn how to write complex programs using Python.
Learn how computers execute programs.
Frequently Asked Questions
Do I need to bring a computer?

No. We provide a computer with the necessary software for each attendee. Choose a Mac or a PC during the checkout process.

Are discounts available for this course?

No. This course is not eligible for any discounts.

We offer discounts for packages of classes, including our Excel Bootcamp, SQL Bootcamp, Data Analytics, and PowerPoint Bootcamp.

We also provide discounts for ten or more classes purchased together. Please reach out for more information on our voucher programs.

Does this course come with a book?

Yes. This course includes a complimentary book or manual at no additional cost.

What if I need to retake this course? May I retake it for free?

Yes. You may retake this course for free once within six months, provided that the class is running with an available seat. For more information, visit our policies page.