QuickBooks Online Level 1
QuickBooks Online Classes for Beginners
This one-day class for the QuickBooks Online cloud-based software concentrates on the areas of the program most commonly used by NYC businesses. When you are finished with this class you will feel comfortable with the fundamentals of QuickBooks, and be able to set up a company, write checks, and enter invoices and payments. You will also be familiar with general accounting terms and procedures. This class is perfect for accountants who use QuickBooks or have clients who use it, small business owners, sole proprietorship and S-Corps, and administrative or executive assistants.
Register for a Class
Choose a date below to add it to your cart. At checkout, you can change the quantity for multiple registrants, add other classes, and change your dates.
$209
7 Hours
185 Madison Avenue, NYC
Corporate training available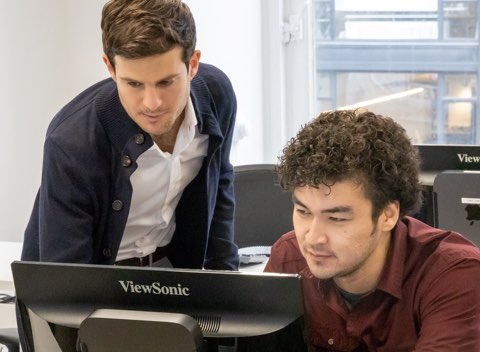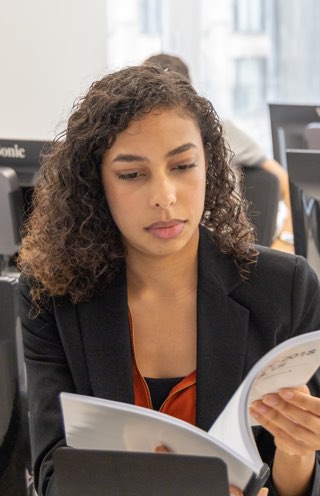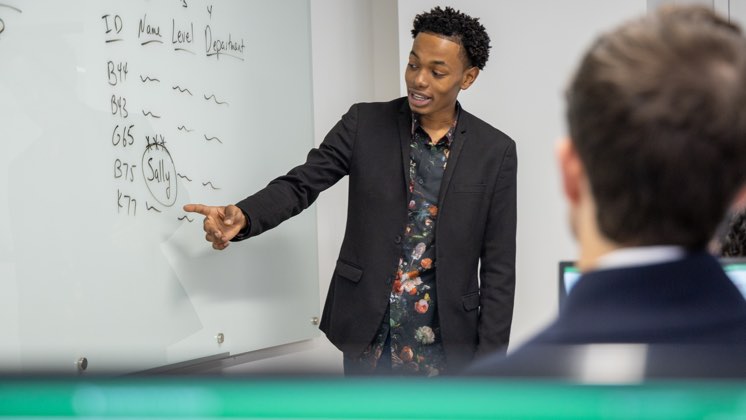 Hands-on Training

Strengthen skills by working on real-world exercises and projects.

Computer Provided

Modern computer classroom with your choice of Mac or PC to work on.

Small In-Person Classes

Get personalized attention in small groups with an expert instructor in the classroom.

Free Retake

Refresh the course materials within six months for free as long as there's space in the class.
What You'll Learn
How to create a company
Working with vendors and customers
Banking with QuickBooks
Reconciling Bank Accounts
I recently took the QuickBooks Online version in person. Classes are small so you get real personal experience for asking a question and getting a response from the instructor. They provide a PC. My instructor's name was Paul, I thought he was wonderful! Besides having full knowledge of the QBO course, he himself is a Bookkeeper with extensive general accounting & tax knowledge! I really enjoyed the course with him. The course is 7 hours 10 am - 5:00 pm with an hour for lunch & 2 - 15-minute breaks. Believe me, it goes fast! Not sure if it was just that day I was there but they had bagels, toppings, and coffee for breakfast and put out snacks during the breaks which was a nice touch! I wouldn't hesitate to recommend to a friend and when I am ready to take another course, I wouldn't have to search for another institution.
Antonietta P. attended QuickBooks Online Level 1
Paul is an excellent instructor: he was patient with all of our specific questions (he even skipped his lunch break to do so.) He is clearly knowledgeable on the topic, provided clear explanations, and the course pacing was great. Highly recommend!
Amanda D. attended QuickBooks Online Level 1
The class was kept small which allowed for easy discussions. Paul was a patient and excellent instructor. If he didn't know the answer he would find out during lunch. He brought up the main questions you need answered before one is to begin with Quickbooks efficiently. Paul showed the correct way and the incorrect way of establishing a business within Quickbooks. I look forward to my Level II classes with Paul.
Shallon G. attended QuickBooks Online Level 1
I had a really useful and information-packed Quickbooks Online training session with Paul. He is very knowledgeable and engaging. I highly recommend his courses.
Anna K. attended QuickBooks Online Level 1
Full Course Syllabus
Download PDF Outline
Getting Started
Starting QuickBooks
Overview of the homepage and menu system
Setting Up a Company
Creating a QuickBooks Company
Modifiying and Editing New Account in Charts of Accounts
Entering Account Opening Balances
Working with List
Entering Customers and Vendors
Inventory Items, Sales Tax Items and Service Items
Viewing the reminders list and the classifications list
Creating QuickReports from Vendors, Customers and Charts of Accounts
Working with Bank Accounts
Entering and Paying Bills
Writing Checks
Using Bank Account Registers
Transferring Funds Between Accounts
Invoicing and Processing Payments from Customers
Creating an Invoice
Receiving Payments for Invoices
Making Deposits
Using Sale Receipt
Understanding the Process of Reconciliation
Reconciling Bank Accounts
Additional Fundamentals
Backing up and restoring data Entering Opening Balances
Frequently Asked Questions
Do I need to bring a computer?

No. We provide a computer with the necessary software for each attendee. Choose a Mac or a PC during the checkout process.

Are discounts available for this course?

No. This course is not eligible for any discounts.

We offer discounts for packages of classes, including our Excel Bootcamp, SQL Bootcamp, Data Analytics, and PowerPoint Bootcamp.

We also provide discounts for ten or more classes purchased together. Please reach out for more information on our voucher programs.

What if I need to retake this course? May I retake it for free?

Yes. You may retake this course for free once within six months, provided that the class is running with an available seat. For more information, visit our policies page.