QuickBooks Online Level II
Cloud-based QuickBooks Training
In this advanced cloud-based QuickBooks Online class, you will create detailed financial reports, credit card entries and reconciliations, general journal entries, payroll, and purchasing inventory.
Register for a Class
Choose a date below to add it to your cart. At checkout, you can change the quantity for multiple registrants, add other classes, and change your dates.
Call for pricing
7 Hours
185 Madison Avenue, NYC
Corporate & private training available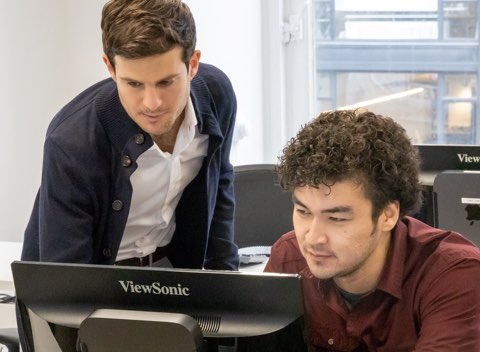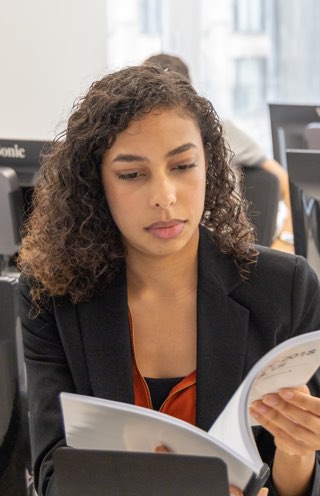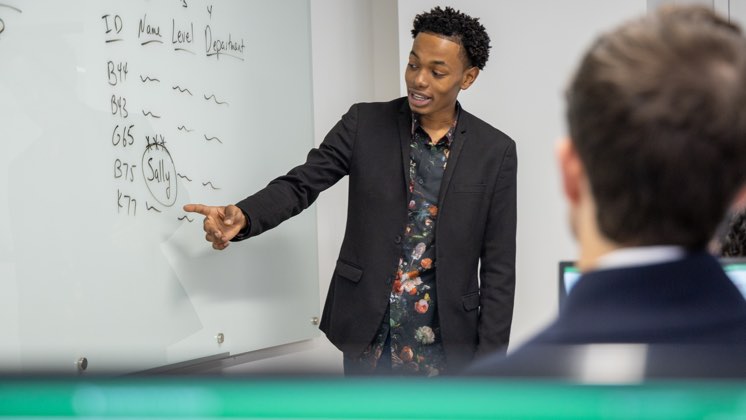 Hands-on Training

Strengthen skills by working on real-world exercises and projects.

Computer Provided

Modern computer classroom with your choice of Mac or PC to work on.

Small In-Person Classes

Get personalized attention in small groups with an expert instructor in the classroom.

Free Retake

Refresh the course materials within six months for free as long as there's space in the class.
What You'll Learn
Reports in QuickBooks
Working with forms
How to work with credit card accounts
Managing inventory
Time tracking and job costing
Payroll
I took NYIM's Quickbooks Online Level 2 class recently. I walked away with an undoubtedly more in-depth knowledge of Quickbooks (as well as good bookkeeping practice in general) than I had for the previous 3+ years of QBO use. Paul puts everything in an easy to understand, big-picture kind of way and does so in an entertaining, friendly environment. I definitely recommend this to anyone who has to upgrade their business bookkeeping/accounting systems and wants a more personalized, expert education on how to do so (with knowledge of the current tax codes, too). A winner in my opinion.
Alison R. attended QuickBooks Online Level II
Full Course Syllabus
Download PDF Outline
Quick Review
A short review of the QuickBooks Online Level 1 Class
Running and Analyzing Reports 
Modifying and Memorizing Reports
Customizing and Filtering Reports
Exporting Reports to Microsoft Excel
Saving as PDF files
Customizing Forms
Modifying a QuickBooks Form
Downloading Template
Working with Credit Card Accounts
Entering a new CC Account
Entering transactions for CC Account
Reconciling CC account
Paying CC account
Bank Reconciliation
Reconciling Bank Accounts
Managing Inventory
Entering Products into Inventory
Ordering Products
Receiving and Paying for Inventory
Selling Your Product
Creating Product Invoices
Making Cash Sales for Services
Manually Adjusting Inventory
Estimating, Time Tracking, and Job Costing
Creating Job Estimates
Creating an Invoice from an Estimate
Updating the Job Status
Tracking Time
Entering Payroll
Outside Payroll Service
QuickBooks Payroll
Frequently Asked Questions
Do I need to bring a computer?

No. We provide a computer with the necessary software for each attendee. Choose a Mac or a PC during the checkout process.

Are discounts available for this course?

No. This course is not eligible for any discounts.

We offer discounts for packages of classes, including our Excel Bootcamp, SQL Bootcamp, Data Analytics, and PowerPoint Bootcamp.

We also provide discounts for ten or more classes purchased together. Please reach out for more information on our voucher programs.

What if I need to retake this course? May I retake it for free?

Yes. You may retake this course for free once within six months, provided that the class is running with an available seat. For more information, visit our policies page.
Advanced QuickBooks Online Courses NYC
The Level 2 class for QuickBooks' cloud-based Online software concentrates on the more advanced aspects of the program that are commonly used by NYC businesses. When you are finished with this class you will feel comfortable with the advanced features of QuickBooks: creating detailed financial reports, credit card entries and reconciliations, general journal entries, payroll, and purchasing inventory. This class is perfect for accountants who use QuickBooks or have clients who use it, small business owners -- sole proprietorships and S-Corps, and administrative or executive assistants.