Word Expert Certification Program
Microsoft Word Classroom Training & Certification Exam
The Word Expert Certification Bundle includes both the Word Specialist and Word Expert classes.  We'll cover the exam cost (including free retake), two hours of private tutoring before the exam, and provide proctoring free of charge. We'll also give you free retakes of both courses and the official Microsoft Word Expert Exam Study Guide to help you prepare.
Word Expert Certification Program
$880
17 Hours
185 Madison Avenue, NYC
In-person classroom training
Corporate & private training available
Call 212-658-1918 or email us for details
Register for a Package
Customize your own schedule
The Word Expert Certification Program includes
Microsoft Word Level I
Master Microsoft Word's essential shortcuts and techniques in one day. Prepare and send mass emails, letters, and labels with one click. Learn everyday functions used in firms throughout New York City. Eliminate formatting blunders with bullets and page numbers. By the end of this class, you'll be able to apply shortcuts that save hours on daily tasks and optimize your time in Microsoft Word. 
Microsoft Word Level II
Advance your career with training in Microsoft Word's most advanced functions and features. Automate useful tools like mail merge. Record tasks and write macros to save time. Create custom document styles and templates to improve productivity within your entire team. By the end of this course, you'll master advanced techniques that expedite your workflow. If you use Microsoft Word daily, this course provides essential training in everything you need to know.
Additional Items
This package also includes two hours of private training, the Microsoft Word Expert Exam (with a free retake), and proctoring for the exam. Schedule the private training and exam after you complete the group classes.
Word Expert Certification Bundle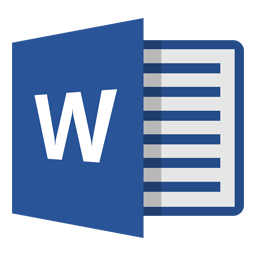 Everyone says they "know" the Microsoft Suite. This certification proves you really know Microsoft Word. You can stand out as a job applicant or move to a higher paying position.
Package includes:
Word Specialist Class with Free Retake
Word Expert Class with Free Retake
Two Hours of Private Prep Word Training
Official Microsoft Word Expert Exam Study Guide
Word Expert Certification exam with free retake
Proctoring for the exam
The Process:
Check out choosing the 12/31/2020 date. You can call or email us to schedule your group classes, private prep training and a time to take the exam.
At the end of the exam, they will let you know if you passed or failed. If you pass, you will have a digital certification certificate available to you immediately. They will also send you a physical certificate in the mail, which takes about 2-4 weeks to receive.
© NYIM Training 2018