Word Expert Certification Program
Microsoft Word Classroom Training & Certification Exam
The Word Expert Certification Bundle includes both the Word Specialist and Word Expert classes.  We'll cover the exam cost (including free retake), two hours of private tutoring before the exam, and provide proctoring free of charge. We'll also give you free retakes of both courses and the official Microsoft Word Expert Exam Study Guide to help you prepare.
Register for a Package
Customize your own schedule (choose dates at checkout), or choose a preset package track by expanding the dates below.
$880
17 Hours
185 Madison Avenue, NYC
Corporate training available
Custom Schedule

Feb 12–13

Microsoft Word Level I

Wednesday, Feb 12, 10am–5pm

Microsoft Word Level II

Thursday, Feb 13, 10am–5pm

May 7–8

Microsoft Word Level I

Thursday, May 7, 10am–5pm

Microsoft Word Level II

Friday, May 8, 10am–5pm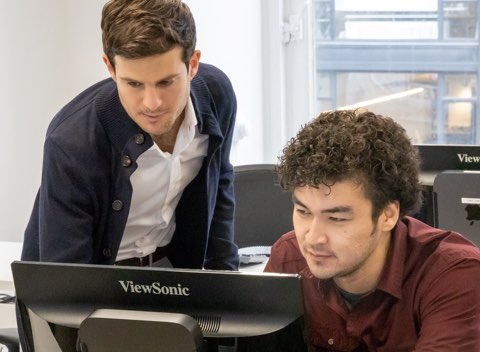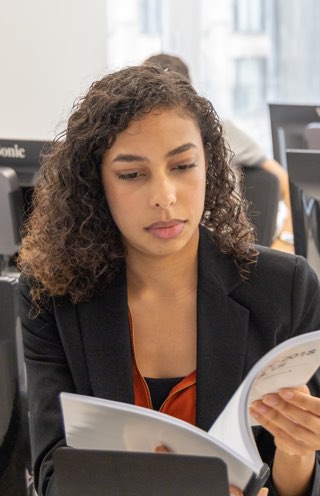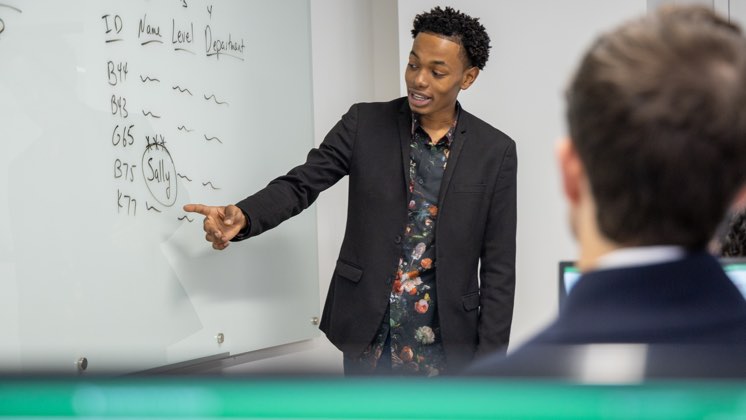 Workbook Included

Students get a custom workbook with step-by-step instructions.

Computer Provided

Modern computer classroom with a PC for each student to work on.

Small In-Person Classes

Get personalized attention in small groups with an expert instructor in the classroom.

Free Retake

Refresh the course materials within six months for free as long as there's space in the class.
The Word Expert Certification Program includes
Microsoft Word Level I
Master Microsoft Word's essential shortcuts and techniques in one day. Prepare and send mass emails, letters, and labels with one click. Learn everyday functions used in firms throughout New York City. Eliminate formatting blunders with bullets and page numbers. By the end of this class, you'll be able to apply shortcuts that save hours on daily tasks and optimize your time in Microsoft Word. 
Microsoft Word Level II
Advance your career with training in Microsoft Word's most advanced functions and features. Automate useful tools like mail merge. Record tasks and write macros to save time. Create custom document styles and templates to improve productivity within your entire team. By the end of this course, you'll master advanced techniques that expedite your workflow. If you use Microsoft Word daily, this course provides essential training in everything you need to know.
Additional Items
This package also includes two hours of private training, the Microsoft Word Expert Exam (with a free retake), and proctoring for the exam. Schedule the private training and exam after you complete the group classes.
Full Course Syllabus
Download PDF Outline
Microsoft Word Level I
Getting Started with Word
Navigate in Microsoft Word
Create and Save Word Documents
Manage Your Workspace
Edit Documents
Preview and Print Documents
Customize the Word Environment
Formatting Text and Paragraphs
Apply Character Formatting
Control Paragraph Layout
Align Text Using Tabs
Display Text in Bulleted or Numbered Lists
Apply Borders and Shading
Working More Efficiently
Make Repetitive Edits
Apply Repetitive Formatting
Use Styles to Streamline Repetitive Formatting Tasks
Managing Lists
Sort a List
Format a List
Adding Tables
Insert a Table
Modify a Table
Format a Table
Convert Text to a Table
Inserting Graphic Objects
Insert Symbols and Special Characters
Add Images to a Document
Controlling Page Appearance
Apply a Page Border and Color
Add Headers and Footers
Control Page Layout
Add a Watermark
Preparing to Publish a Document
Check Spelling, Grammar, and Readability
Use Research Tools
Check Accessibility
Save a Document to Other Formats
Microsoft Word Level II
Organizing Content Using Tables and Charts
Sort Table Data
Control Cell Layout
Perform Calculations in a Table
Create a Chart
Add an Excel Table to a Word Document (Optional)
Customizing Formats Using Styles and Themes
Create and Modify Text Styles
Create Custom List or Table Styles
Apply Document Themes
Inserting Content Using Quick Parts
Insert Building Blocks
Create and Modify Building Blocks
Insert Fields Using Quick Parts
Using Templates to Automate Document Formatting
Create a Document Using a Template
Create a Template
Manage Templates with the Template Organizer
Controlling the Flow of a Document
Control Paragraph Flow
Insert Section Breaks
Insert Columns
Link Text Boxes to Control Text Flow
Simplifying and Managing Long Documents
Insert Blank and Cover Pages
Insert an Index
Insert a Table of Contents
Insert an Ancillary Table
Manage Outlines
Create a Master Document
Using Mail Merge to Create Letters, Envelopes, and Labels
The Mail Merge Feature
Merge Envelopes and Labels
Frequently Asked Questions
Do I need to bring a computer?

No. We provide a computer with the necessary software for each attendee. This course is available on Windows PC only.

Are discounts available for this course?

This program is a discounted package of classes that is 15–25% off the individual class prices.

Does this course come with a book?

Yes. This course includes a complimentary book or manual at no additional cost.

What if I need to retake this course? May I retake it for free?

Yes. You may retake this course for free once within six months, provided that the class is running with an available seat. For more information, visit our policies page.
Word Expert Certification Bundle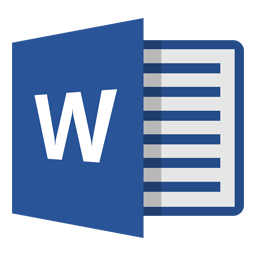 Everyone says they "know" the Microsoft Suite. This certification proves you really know Microsoft Word. You can stand out as a job applicant or move to a higher paying position.
Package includes:
Word Specialist Class with Free Retake
Word Expert Class with Free Retake
Two Hours of Private Prep Word Training
Official Microsoft Word Expert Exam Study Guide
Word Expert Certification exam with free retake
Proctoring for the exam
The Process:
Check out choosing the 12/31/2020 date. You can call or email us to schedule your group classes, private prep training and a time to take the exam.
At the end of the exam, they will let you know if you passed or failed. If you pass, you will have a digital certification certificate available to you immediately. They will also send you a physical certificate in the mail, which takes about 2-4 weeks to receive.
© NYIM Training 2018