Microsoft Word Level I
Hands-on Classroom Training
Master Microsoft Word's essential shortcuts and techniques in one day. Prepare and send mass emails, letters, and labels with one click. Learn everyday functions used in firms throughout New York City. Eliminate formatting blunders with bullets and page numbers. By the end of this class, you'll be able to apply shortcuts that save hours on daily tasks and optimize your time in Microsoft Word. 
Register for a Class
Choose a date below to add it to your cart. At checkout, you can change the quantity for multiple registrants, add other classes, and change your dates.
$229
7 Hours
185 Madison Avenue, NYC
Corporate training available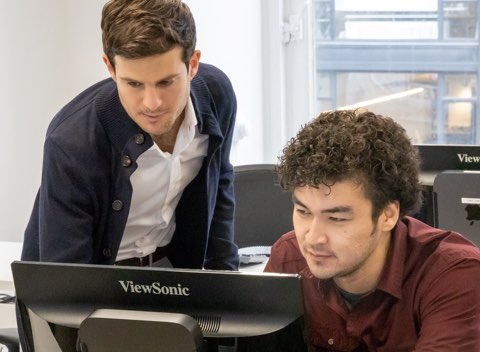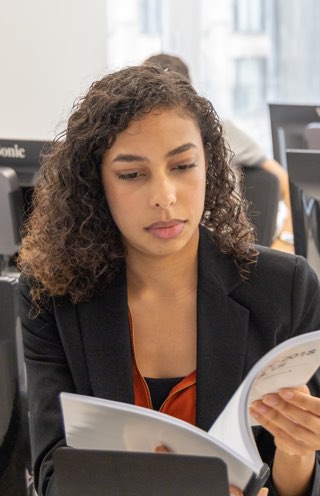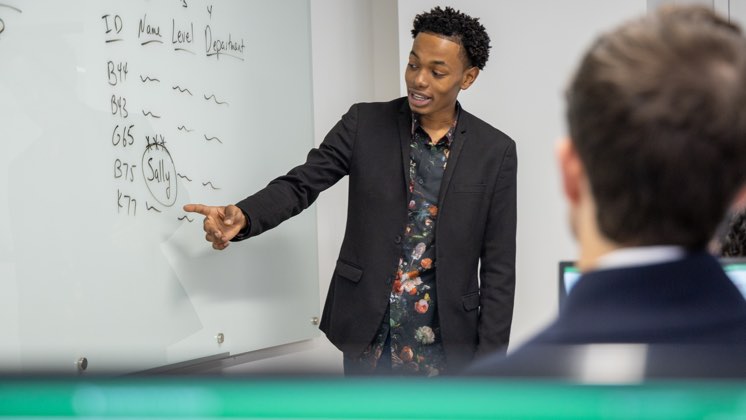 Workbook Included

Students get a custom workbook with step-by-step instructions.

Computer Provided

Modern computer classroom with a PC for each student to work on.

Small In-Person Classes

Get personalized attention in small groups with an expert instructor in the classroom.

Free Retake

Refresh the course materials within six months for free as long as there's space in the class.
What You'll Learn
Navigating through documents
How to format documents
Working with text and paragraphs
Tables in Word
Lists
Endnotes, footnotes, and citations
Adding Images to Word Documents
I attended Microsoft Word Levels 1 & 2 with Mike Green as the instructor. He is a very friendly and knowledgeable person and answered all questions promptly and completely to my satisfaction. Without any reservation I will recommend his services to anyone.
Hardial S. attended Microsoft Word Level I
Mike Green was an absolutely wonderful teacher who is obviously an expert in both Microsoft word and excel. He was able to explain difficult concepts in an understandable manner and gave me a real confidence boost in only a day's worth of teaching instruction. I recommend Mr. Green to any pupil who wants to learn either complicated or simple Microsoft concepts quickly and in a relaxed atmosphere.
Mark M. attended Microsoft Word Level I
Practical application, Real life scenarios, patient instructor
Beverly B. attended Microsoft Word Level I
The Word class I took with Karen was great. There was no pressure and she took her time with me. I also met client manager, who helped schedule the class. Very sweet. Both were very helpful. It was a great refresher. I look forward to taking the Excel class.
Jessica C. attended Microsoft Word Level I
I took the Word course with Karen and she was terrific. It was like having a personal tutor as she addressed many of the specific problems I had in working with Word vs. WordPerfect. For the first time I understood how various aspects of Word work.
Jack H. attended Microsoft Word Level I
I learned a lot from my class. I was surprised by how much I didn't know after using the program for years. The instructor (Thomas) was fantastic, very engaging and knowledgeable.
Zachary G. attended Microsoft Word Level I
Full Course Syllabus
Download PDF Outline
Getting Started with Word
Navigate in Microsoft Word
Create and Save Word Documents
Manage Your Workspace
Edit Documents
Preview and Print Documents
Customize the Word Environment
Formatting Text and Paragraphs
Apply Character Formatting
Control Paragraph Layout
Align Text Using Tabs
Display Text in Bulleted or Numbered Lists
Apply Borders and Shading
Working More Efficiently
Make Repetitive Edits
Apply Repetitive Formatting
Use Styles to Streamline Repetitive Formatting Tasks
Managing Lists
Sort a List
Format a List
Adding Tables
Insert a Table
Modify a Table
Format a Table
Convert Text to a Table
Inserting Graphic Objects
Insert Symbols and Special Characters
Add Images to a Document
Controlling Page Appearance
Apply a Page Border and Color
Add Headers and Footers
Control Page Layout
Add a Watermark
Preparing to Publish a Document
Check Spelling, Grammar, and Readability
Use Research Tools
Check Accessibility
Save a Document to Other Formats
Frequently Asked Questions
Do I need to bring a computer?

No. We provide a computer with the necessary software for each attendee. This course is available on Windows PC only.

Are discounts available for this course?

No. This course is not eligible for any discounts.

We offer discounts for packages of classes, including our Excel Bootcamp, SQL Bootcamp, Data Analytics, and PowerPoint Bootcamp.

We also provide discounts for ten or more classes purchased together. Please reach out for more information on our voucher programs.

Does this course come with a book?

Yes. This course includes a complimentary book or manual at no additional cost.

What if I need to retake this course? May I retake it for free?

Yes. You may retake this course for free once within six months, provided that the class is running with an available seat. For more information, visit our policies page.