This two day program builds the skills of participants who have transitioned to Management.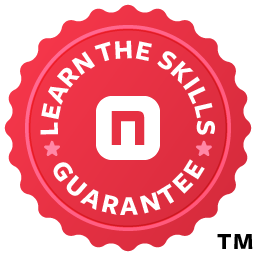 Learn the Skills Guarantee™
Hands-on training in small groups

Work on projects proven to boost retention

Time-tested curriculum and supporting materials

Refined over many cohorts for an optimal learning experience

Learn from industry experts with teaching experience

Experienced educators who are driven to help you succeed

Retake the course for free within one year

Refresh the materials and gain additional practice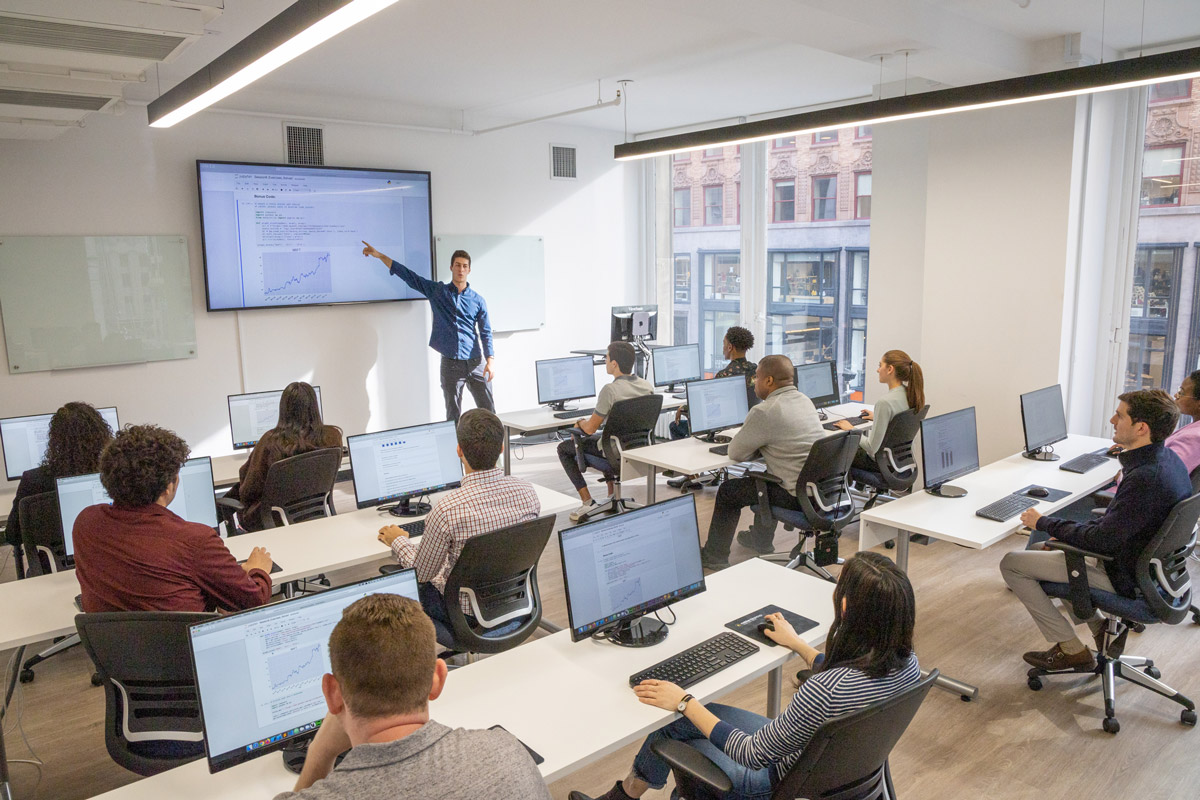 Excellent classes and excellent venue! It has just the right level of personal attention and class participation. I would highly recommend NYIM and look forward to taking future classes there. – Hazel S.
Earn a Certificate of Completion
Upon completion of this course, you'll receive an official certificate testifying to your mastery of the curriculum. We'll send you a link where you can download your certificate, share it online with your friends, post it to your professional network on LinkedIn, and view all your earned certificates. Congratulations on your achievement!
Shareable on

What You'll Learn
Learn the differences between a manager and a leader
Understand emotional intelligence to better identify and manage human emotions
Improve communication and listening skills
Understand how to model personal effectiveness with good time management skills
Prioritize tasks and focus efforts where urgent attention is required
Delegate responsibilities and projects to capable employees
Give feedback to employees in a constructive manner
Coach employees to grow and develop new skills
Lead the team through times of change
Motivate and drive a team to optimal performance
Build skills to better manage conflict
Course Syllabus
Download Syllabus PDF
Module 1 – Management Essentials
Purpose: Introduce and define the role of a Manager and how to lead by example.
The differences between a manager and a leader.
Understand how emotional intelligence impacts performance and learn how managing human emotions can improve the work environment.
Module 2 – Communication Skills
Purpose: Improve communication skills.
Understand the communication process and barriers.
Hone listening skills.
Be able to recognize the 4 communication styles (D Merrill model) and how to tailor one's individual style to enhance communication.
Module 3 – Personal Effectiveness
Purpose: Improve Personal Effectiveness and Time management skills to be a role model for team.
Establish goals that are clear, measureable and attainable. Use effective planning methods for short and long-term needs.
Implement the Priority Matrix into your daily work habits to assess what tasks are most urgent and what can wait or be delegated to employees.
Strengthen trust in employees and increase their confidence through delegation of new responsibilities.
Module 4 – Employee Development
Purpose: To be able to give feedback to employees and coach them on an ongoing basis.
Provide specific feedback to employees in a timely and constructive manner to clearly define what behavior needs to improve and how.
Help employees evolve from where they currently are to where they want to be through coaching.
Module 5 – Communicate & Manage Change
Purpose: Understand how to communicate and manage change and how to motivate teams.
Manage change effectively by increasing communication, managing emotions and guiding employees through the process. (Kubler Ross Model)
Recognize team stages and reactions (Tuckman Model) to appropriately build and support a high functioning team
Learn to motivate employees by inspiring and challenging them to grow, both professionally and personally, as they help the team exceed goals.
Module 6 - Conflict Management
Purpose: Explore the options available to manage conflict.
Complete an assessment to determine the primary style used to manage conflict.
Gain an understanding of the 5 approaches to managing conflict and the pros and cons of each.
Module 7 - Conducting Effective Meetings
Purpose: Be able to conduct effective meetings.
Learn how to compose pointed agendas, facilitate meetings and stay on track.
Handle interruptions and other issues that arise.
Module 8 - Managerial Styles
Purpose: Understand when and how to use managerial styles.
Gain knowledge of styles of managing teams including; coercive, authoritative, affiliative, democratic, pacesetting and coaching and when to use each style.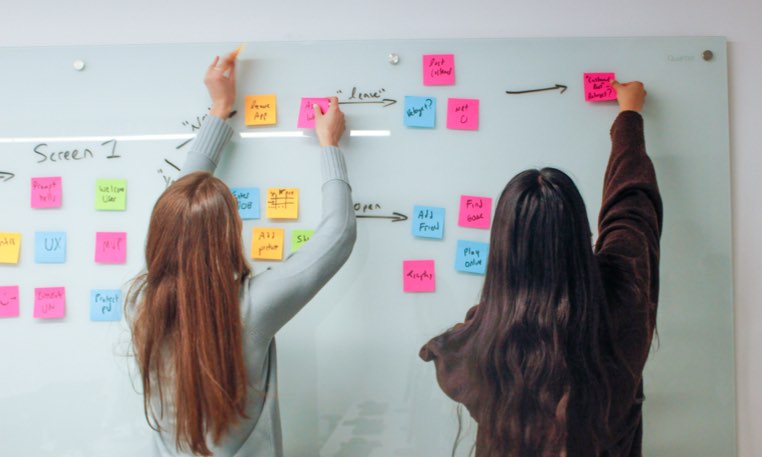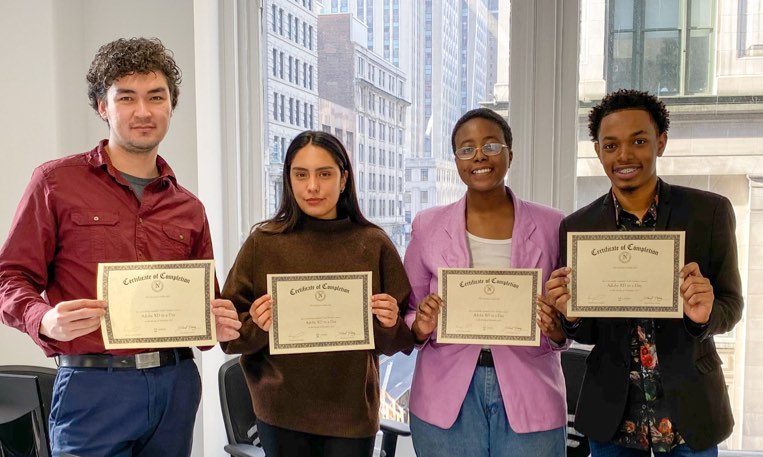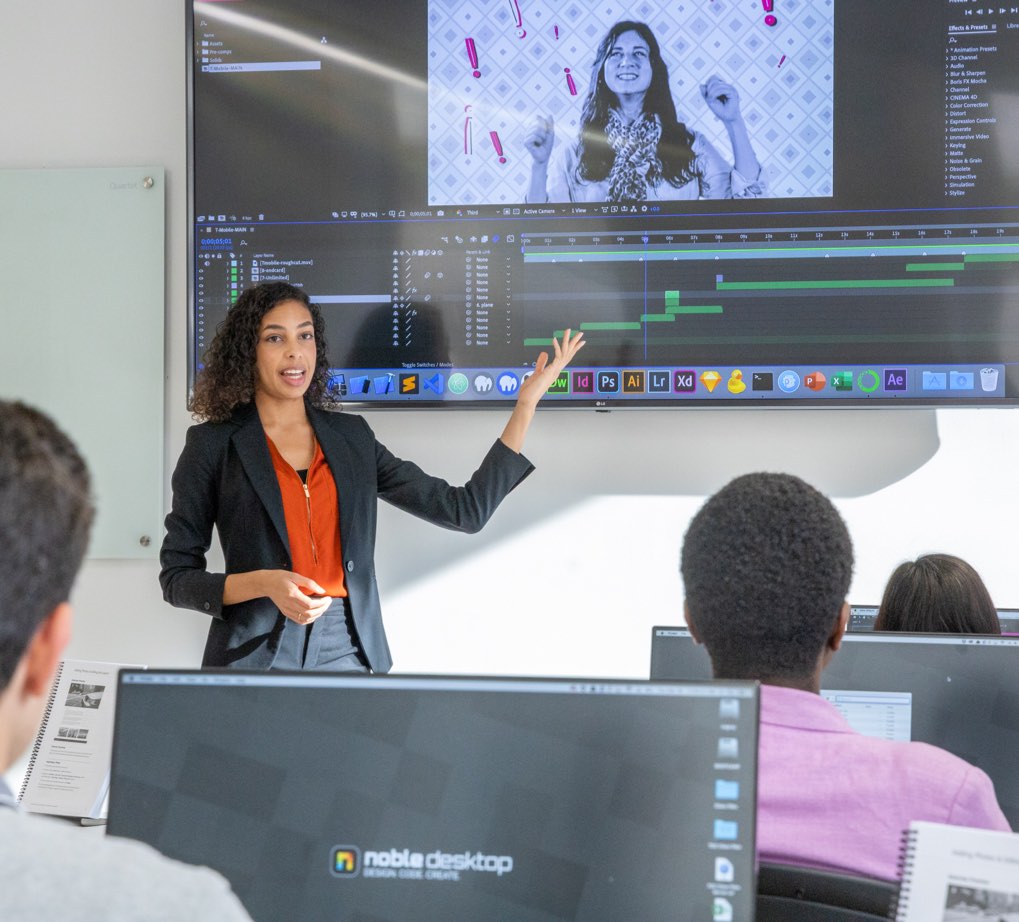 Schedule & Enrollment: Management Essentials Training
Call for pricing
14 Hours
Free retake
Setup assistance
Expert instructors
Small classes
Not currently scheduled.
Email contact@nyimtraining.com to request this course, or see related courses with upcoming availability
This Course is Available in NYC or Live Online
On Campus in NYC
185 Madison Ave, NYC
Get face-to-face interaction with an instructor and other students when you learn at our NYC campus. Courses are hands-on with a computer and software provided.
Live, interactive class
Experienced instructor in the room with you
Computer and software provided
Free retake within one year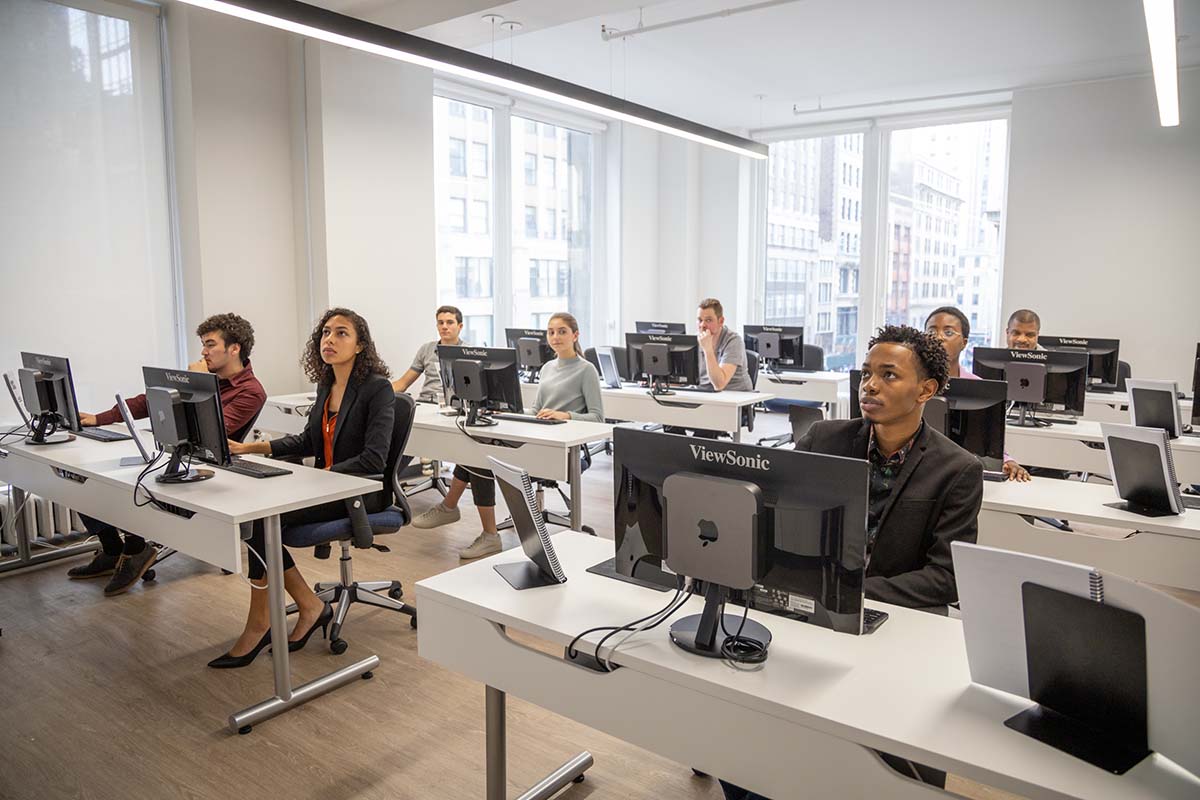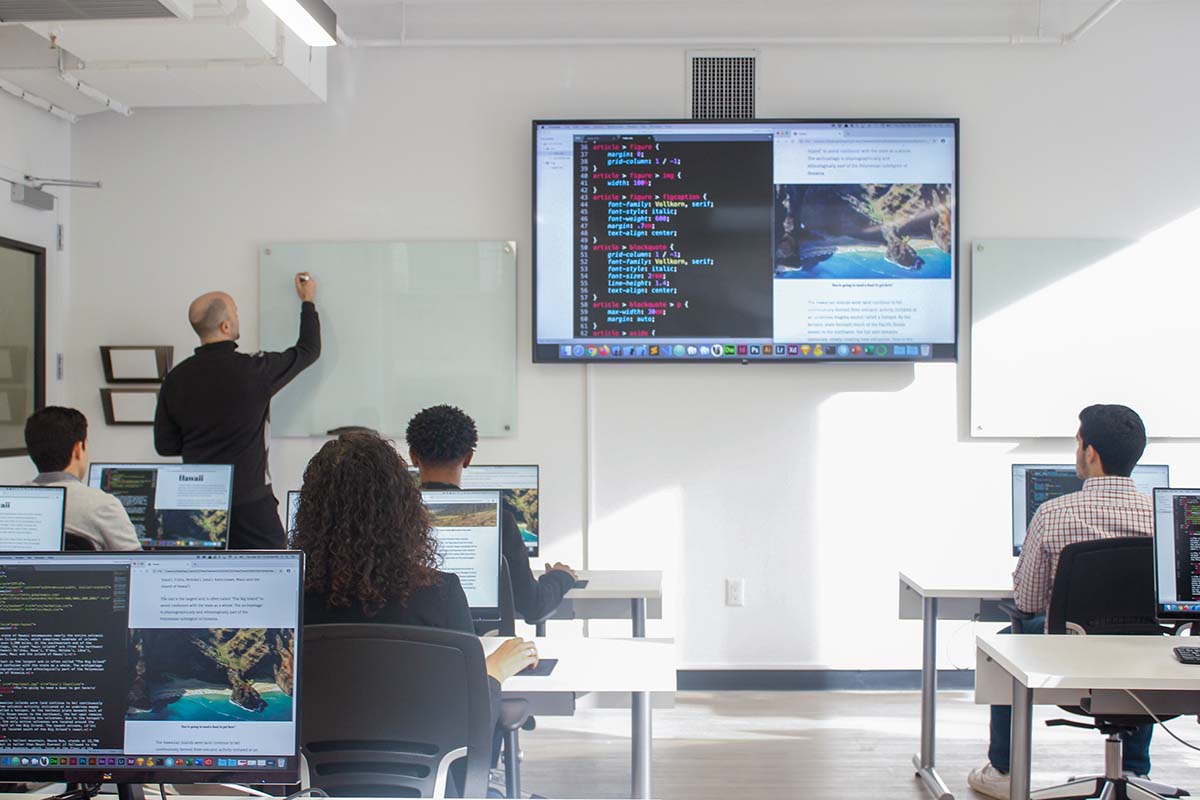 Live Online
Remote, from anywhere
Get the same interactivity and access to the instructor as in-person students. There are no extra fees and we'll work with you to ensure your remote setup is perfect.
Live, interactive class
Experienced instructor teaching over Zoom
Remote setup assistance provided
Free retake within one year
Testimonials for Live Online Training
"Overall experience on Zoom was maybe even better than in IRL classroom because the instruction takes place right on your own screen, with less distraction. Great overall experience."
"Given the fact that we had to do this entire class remotely due to Covid-19, I didn't have very high expectations it would run so smoothly. However, I don't think it could've gone any better. Not only do I feel very comfortable with the program now, but I'm actually excited to use it!"
"This was the first online class I've taken with ND and it was a great experience. Looking forward to the other classes I've signed up for!"
Frequently Asked Questions
Does this course require any prior knowledge or experience?

Students must be comfortable using a computer. No other prior knowledge is required.

Do you offer payment plans or student financing for this course?

This course does not qualify for payments plans or student financing. See our Payment Plan FAQ to find related programs that qualify.

Can I take this course online (remote learning)?

You may attend this training virtually (online) at the scheduled time the course is offered (New York, Eastern Time).

How does attending "live online" work?

Students can attend this training remotely through screen sharing software (we use Zoom).
Participants can hear the instruction, ask questions, and even share their screen with the instructor.
For audio you can use your computer's microphone/speakers or call a phone number that we'll provide.
Classes are activity-based and taught by a live instructor, so we strongly encourage students who are local to the area to attend in person!
You will need your own computer and copy of any required software. If you don't have the software, you can usually do a free trial or purchase your own license. If you need assistance, contact us at contact@nyimtraining.com
Corporate & Onsite Professional Development Training
Purchase group class vouchers at a discount for our regularly-scheduled group classes in NYC, or create a custom training program at your offices.
Private Training
Available onsite at your location
Modern computer labs available at our offices
Customize or choose from our existing courses
Free instructor consultations to finalize content
Group Class Vouchers
Send employees to our group classes
Extensive offerings and flexible scheduling
Simple billing and logistics
Computers and training resources provided
We've trained thousands of companies!
Let us create the perfect program for your team.
Compare Management Essentials Training to Similar Courses
Select up to two courses and tap Compare Courses to view a side-by-side comparison of Management Essentials Training with your selected courses.