Microsoft Outlook Level II
Advanced Outlook Classes in NYC
In this course, you will configure mail accounts, perform advanced searches, control spam with filters, automate tasks with rules, and learn advanced calendar and contact management skills. This course builds upon the foundational knowledge presented in the Outlook Essentials course and will help you customize a communication system well-suited to your work styles.
Register for a Class
Choose a date below to add it to your cart. At checkout, you can change the quantity for multiple registrants, add other classes, and change your dates.
$229
7 Hours
185 Madison Avenue, NYC
Corporate training available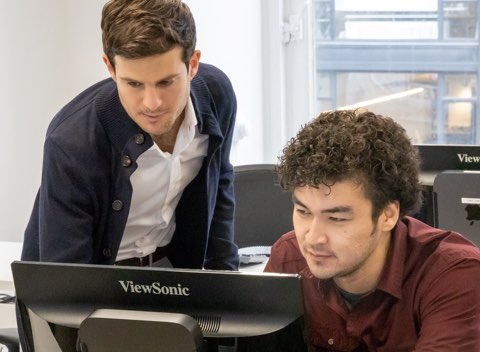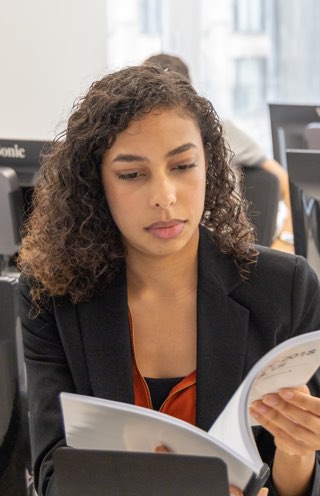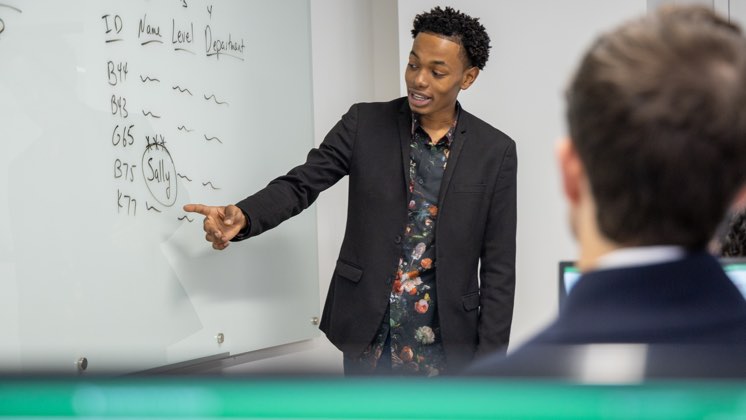 Workbook Included

Students get a custom workbook with step-by-step instructions.

Computer Provided

Modern computer classroom with a PC for each student to work on.

Small In-Person Classes

Get personalized attention in small groups with an expert instructor in the classroom.

Free Retake

Refresh the course materials within six months for free as long as there's space in the class.
What You'll Learn
Modify Messages & set Global Options
Calendar Settings
Organize & Search Messages
Contacts & Groups
Manage Mailboxes
Manage Activities
Automate Message Management
Share Workspaces
Excellent classes and excellent venue! It has just the right level of personal attention and class participation. I would highly recommend NYIM and look forward to taking future classes there.
Hazel S. attended Microsoft Outlook Level II
Full Course Syllabus
Download PDF Outline
Modifying Messages and Setting Global Options
Insert Advanced Characters and Objects
Modify Message Settings and Options
Configure Global Outlook Options
Customize the Outlook Interface
Organizing, Searching, and Managing Messages
Group and Sort Messages
Filter and Manage Messages
Search Outlook Items
Managing Your Mailbox
Use the Junk E-Mail Filter to Manage Messages
Manage Your Mailbox
Automating Message Management
Use Automatic Replies
Use the Rules Wizard to Organize Messages
Create and Use Quick Steps
Working with Calendar Settings
Set Advanced Calendar Options
Create and Manage Additional Calendars
Manage Meeting Responses
Managing Contacts
Import and Export Contacts
Use Electronic Business Cards
Forward Contacts
Managing Activities by Using Tasks
Sharing Workspaces with Others
Delegate Access to Outlook Folders
Share Your Calendar
Share Your Contacts
Managing Outlook Data Files
Use Archiving to Manage Mailbox Size
Back Up Outlook Items
Change Data File Settings
Frequently Asked Questions
Do I need to bring a computer?

No. We provide a computer with the necessary software for each attendee. This course is available on Windows PC only.

Are discounts available for this course?

No. This course is not eligible for any discounts.

We offer discounts for packages of classes, including our Excel Bootcamp, SQL Bootcamp, Data Analytics, and PowerPoint Bootcamp.

We also provide discounts for ten or more classes purchased together. Please reach out for more information on our voucher programs.

Does this course come with a book?

Yes. This course includes a complimentary book or manual at no additional cost.

What if I need to retake this course? May I retake it for free?

Yes. You may retake this course for free once within six months, provided that the class is running with an available seat. For more information, visit our policies page.