Digital Marketing Certificate
Digital Marketing Bootcamp in NYC
This 60-hour Digital Marketing Certificate program includes comprehensive courses in digital marketing strategy, SEO, Google Analytics, Google Ads, and Social Media Marketing.
Promote your business by utilizing the most high-impact tools available in digital marketing. Develop an actionable, multi-tiered digital marketing campaign optimized through SEO, social media, and Google Ads. Track your growth though Google Analytics and take advantage of its many features to maximize gains. This intensive bootcamp is perfect for business owners looking to increase traffic and monitor conversions on their website and social media platforms, or for those who want to learn new skills from a top digital marketing expert.
Instructor Bio: Nicole McCullum is a digital marketing professional with over 14 years of industry experience. As the founder of a website design and SEO company servicing clients globally, Nicole is well-equipped to teach digital marketing. She specializes in helping small businesses and entrepreneurs generate more leads, attract more clients, and grow their business online.
This course is offered at our design school, Noble Desktop. View upcoming dates and register for this course directly on Noble Desktop's website.
Register at nobledesktop.com
$3250

$2750
60 Hours
185 Madison Ave, 3rd Floor, NYC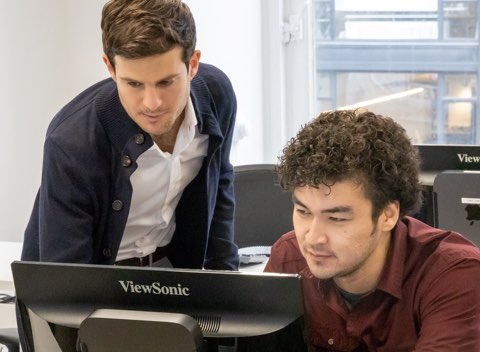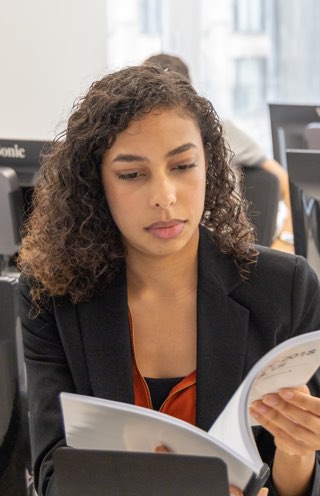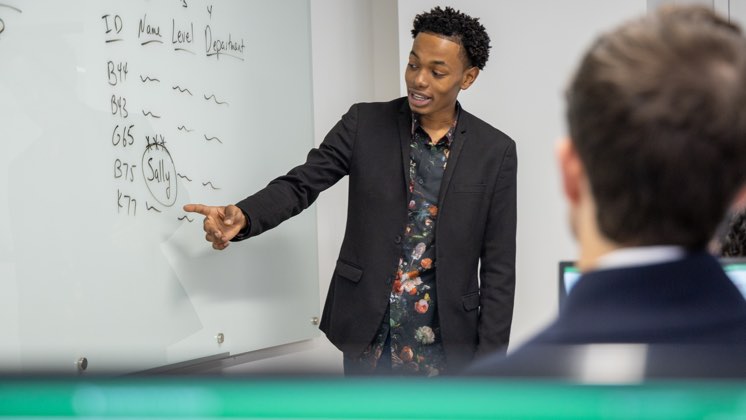 Workbook Included

Students get a custom workbook with step-by-step instructions.

Computer Provided

Modern computer classroom with your choice of Mac or PC to work on.

Small In-Person Classes

Get personalized attention in small groups with an expert instructor in the classroom.

Free Retake

Refresh the course materials within six months for free as long as there's space in the class.
The Digital Marketing Certificate includes
SEO Bootcamp
Gain insights into Search Engine Optimization (SEO) and competitive keyword analysis while developing a strategy that will launch your website all the way to the top. 
Digital Marketing Strategies Bootcamp
Learn the strategies and skills needed to succeed online. The course covers how to develop a digital marketing strategy, fundamentals required for increasing conversions, email marketing strategies, and more.
Google Ads Bootcamp
This two-day training is a comprehensive exploration of Google Ads (formerly Google AdWords). Learn how to develop and manage a successful campaign, generate leads and sales, track conversions, and more.
Google Analytics Bootcamp
This two-day workshop is a comprehensive look at Google Analytics and its many applications. Learn how to set up an account, understand what you should be tracking, how to interpret Google Analytics reports and data, and more!
Social Media Marketing Bootcamp
Discover why Social Media Marketing has become one of the most powerful digital marketing tools. Learn how to build, target and convert leads from the major social media platforms, Facebook, LinkedIn, and Instagram, through paid and free marketing techniques.
Frequently Asked Questions
Do I need to bring a computer?

No. We provide a computer with the necessary software for each attendee. Choose a Mac or a PC during the checkout process.

Are discounts available for this course?

This program is a discounted package of classes that is 15–25% off the individual class prices.

Does this course come with a book?

Yes. This course includes a complimentary book or manual at no additional cost.

What if I need to retake this course? May I retake it for free?

Yes. You may retake this course for free once within six months, provided that the class is running with an available seat. For more information, visit our policies page.