Financial Accounting Training NYC
Hands-on Financial Accounting Classes
Learn how to analyze financial statements and reports. Master financial accounting fundamentals such as accrual accounting, the three main financial statements, and the metrics and ratios analysts use. This course is taught using hands-on exercises from financial statements of well-known companies.
This course is available for private and corporate training.
Related Courses
Register for a Class
Choose a date below to add it to your cart. At checkout, you can change the quantity for multiple registrants, add other classes, and change your dates.
Call for pricing
3 Hours
185 Madison Avenue, NYC
Corporate & private training available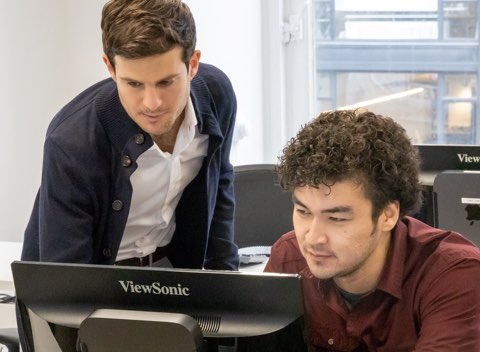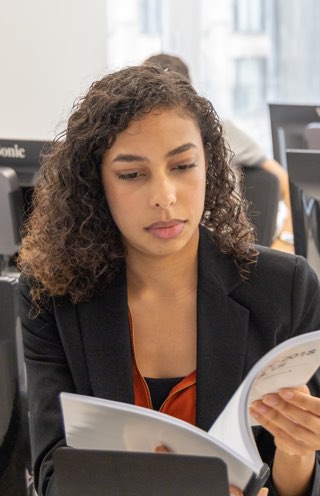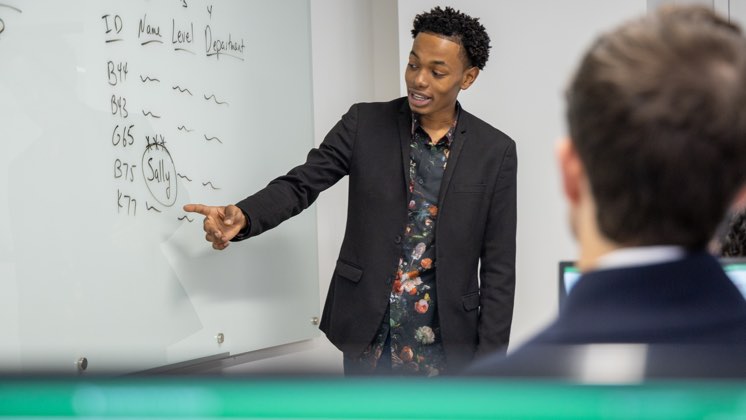 Workbook Included

Students get a custom workbook with step-by-step instructions.

Computer Provided

Modern computer classroom with a PC for each student to work on.

Small In-Person Classes

Get personalized attention in small groups with an expert instructor in the classroom.

Free Retake

Refresh the course materials within six months for free as long as there's space in the class.
What You'll Learn
Financial accounting fundamentals, including cash versus accrual accounting and GAAP
Income statement line items and financial metrics
Balance sheet: Assets = Liabilities + Shareholder's Equity
Cash Flow Statement: Cash flows from operations, investing, and financing
How the financial statements tie together
Full Course Syllabus
Download PDF Outline
Introduction to Financial Accounting
Who uses financial reports?
Where to find financial reports
Types of financial reports
Generally Accepted Accounting Principles (GAAP)
Cash vs. accrual accounting
Income Statement
Essential line items
Profit ratios and margins
Accrual accounting in the income statement
Depreciation and amortization
Trailing Twelve Months (TTM)
Year-over-year (Y/Y) Comparisons
EBITDA
Balance Sheet
Assets = Liabilities + Shareholder's Equity
Essential components of each section
Changes in PP&E
Working capital
Cash Flow Statements
Why we need the cash flow statement
Cash flows from operations
Cash flows from investing
Cash flows from financing
Deferred taxes
Frequently Asked Questions
Do I need to bring a computer?

No. We provide a computer with the necessary software for each attendee. This course is available on Windows PC only.

Are discounts available for this course?

No. This course is not eligible for any discounts.

We offer discounts for packages of classes, including our Excel Bootcamp, SQL Bootcamp, Data Analytics, and PowerPoint Bootcamp.

We also provide discounts for ten or more classes purchased together. Please reach out for more information on our voucher programs.

Does this course come with a book?

Yes. This course includes a complimentary book or manual at no additional cost.

What if I need to retake this course? May I retake it for free?

Yes. You may retake this course for free once within six months, provided that the class is running with an available seat. For more information, visit our policies page.