Advanced Excel for Financial Modeling
Finance Excel Classes NYC
Master the advanced Excel tricks, techniques, and tools financial analysts use to build and audit financial models. By the end of this course, you will know how to write efficient and flexible formulas, create sensitivity analysis, and master Excel's features for finance.
Get started with cash flow modeling and projections in Excel
Master Excel shortcuts and techniques for financial modeling, including navigation, formula writing, and working without the mouse
Audit financial models and write efficient, flexible formulas
Learn advanced analytical tools for sensitivity analysis
Learn financial functions for NPV, IRR, Bond Yields, & Mortgage Payments
Conquer advanced functions financial analysts need: Nested functions, VLOOKUP-MATCH, INDEX-MATCH
Prerequisites
Excel proficiency equivalent to Intermediate Excel for Business is required. For Excel training, see our full offering of Excel courses.
This course does not require or cover corporate valuation or financial accounting concepts. The goal of this course is to master Excel's features. For in-depth analysis on financial modeling concepts as well as building comprehensive financial models on real-world companies, see our Financial Modeling Bootcamp. 
Related Courses
This course is included as the first day of our Financial Modeling Bootcamp. In our Bootcamp, you will build a valuation model on a public company while learning how to analyze its financial statements and create meaningful projections. The Bootcamp reviews financial accounting, corporate finance, and corporate valuation concepts, and includes smaller projects in LBO modeling and integrated 3-statement modeling. 
Learn Advanced Excel & Financial Modeling: Take this course with our  or Financial Analyst Training Program to achieve the skills you need to become a top financial analyst.
Register for a Class
Choose a date below to add it to your cart. At checkout, you can change the quantity for multiple registrants, add other classes, and change your dates.
$350
7 Hours
185 Madison Avenue, NYC
Corporate training available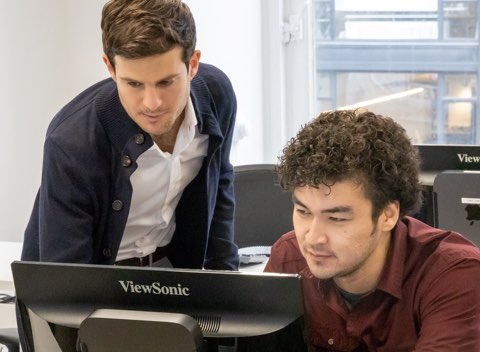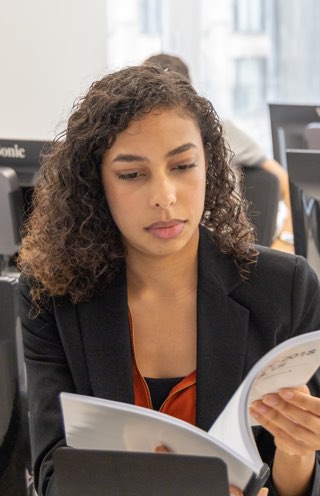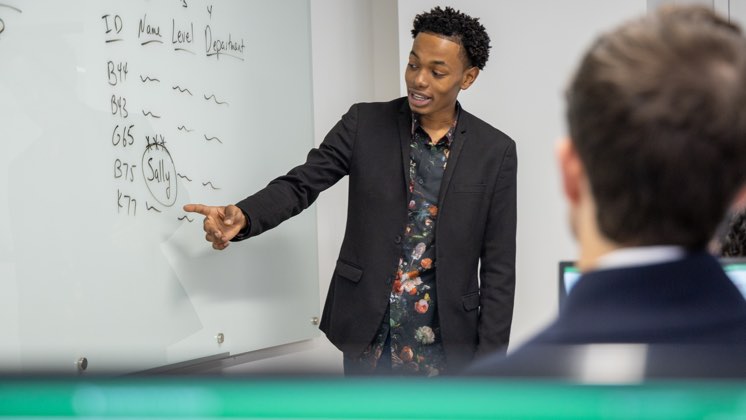 Hands-on Training

Strengthen skills by working on real-world exercises and projects.

Computer Provided

Modern computer classroom with a PC for each student to work on.

Small In-Person Classes

Get personalized attention in small groups with an expert instructor in the classroom.

Free Retake

Refresh the course materials within six months for free as long as there's space in the class.
What You'll Learn
Financial functions: NPV, IRR, XNPV, and XIRR
Advanced database functions: VLOOKUP-MATCH, & INDEX-MATCH
Create Data Tables to show outputs based on various scenarios
Use Goal Seek's powerful calculation tools
Create financial projections based on historical data
Learn Hot Keys to work in Excel without the mouse
Master Excel with a variety of shortcuts finance professionals need
I took a private Excel class at NYIM, and it was excellent. The trainer, Mourad, prepared a very good class outline that taught me many useful tools. During our time together, Mourad was patient and changed the direction as he determined what my greatest needs were. I will be taking more classes with NYIM and highly recommend them.
Kevin D. attended Advanced Excel for Financial Modeling
I had an amazing experience doing private training for Excel for Finance. I learned all the practical applications for the formulas I'm expected to know at my new job - I feel great and super confident at work with my new skills! Very patient and knowledgeable instructor too.
Max D. attended Advanced Excel for Financial Modeling
Full Course Syllabus
Download PDF Outline
Advanced techniques to Expedite Workflow
Efficient formula writing
Formula & model auditing
Advanced cell locking
Hot Keys to work without the mouse
Windows & work with multiple applications
Go To Special
Paste Special
Project #1: Revenue build-up by store count and same store sales growth
Learn different methods for projecting company revenues
Apply advanced Excel techiques to quickly build out projections
Advanced Analytical Tools & Sensitivity Analysis
Goal Seek
Data Tables
Scenario Manager
Project #2: Cash flow modeling & sensitivity analysis
Project revenues and expenses
Discount cash flows to the present value
Run a sensitivity analysis for valuation based on revenue growth and gross margin
Database Functions for Finance
Advanced SUMIFS
VLOOKUP-MATCH
INDEX-MATCH
Functions for Financial Modeling
Financial functions
Date functions
Nested IF statements
IF Statements with AND/OR
CHOOSE function
Weighted average calculations
IFERROR
Projects #3: Loan amortization model
Model cash flows from an amortizing loan
Use advanced functions to aggregate the data
Frequently Asked Questions
Do I need to bring a computer?

No. We provide a computer with the necessary software for each attendee. This course is available on Windows PC only.

Are discounts available for this course?

No. This course is not eligible for any discounts.

We offer discounts for packages of classes, including our Excel Bootcamp, SQL Bootcamp, Data Analytics, and PowerPoint Bootcamp.

We also provide discounts for ten or more classes purchased together. Please reach out for more information on our voucher programs.

What if I need to retake this course? May I retake it for free?

Yes. You may retake this course for free once within six months, provided that the class is running with an available seat. For more information, visit our policies page.
Excel for Finance & Financial Modeling Classes in NYC
Excel Classes: Excel is perhaps the top skill required for finance professionals today. At NYIM, you can get started with the basics or learn comprehensively in the Excel for Business Bootcamp.
Financial Modeling Bootcamp: Learn Excel, finance, accounting, and corporate valuations skills in our Financial Modeling Bootcamp in New York City. The first day of the course is this Advanced Excel for Finance training. On day two, you will learn finance principles including enterprise value, comparable companies analysis, corporate valuation principles, and financial accounting concepts. On the last day, you will build a comprehensive valuation model on a publicly-traded restaurant company using real financial data. You will research the company to determine the model drivers, and derive a value per share using a DCF model.
Corporate Finance: In our corporate finance training, you will learn the core finance concepts every finance professional should know, including stocks, bonds, options, NPV, IRR, M&A, LBO transactions, DCF modeling, and more.
Financial Accounting: In our Financial Accounting courses, you will learn to analyze financial statements, including the income statement, balance sheet, cash flow statement, and financial statement footnotes. We'll cover the basics of dual entry accounting and other accounting principles.